In the world of amateur boxing, one name in particular has been echoing through the gyms and arenas in recent years: Caroline Dubois. Hailing from the UK, this lightweight boxer is equipped with the necessary winner's mentality that defines a champion, having burst onto the scene by claiming the coveted title of Youth Olympic Champion in 2018. Her unwavering dominance at the European Youth Boxing Championships, where she has secured numerous gold medals, has unequivocally solidified her reputation as an indomitable presence in the ring.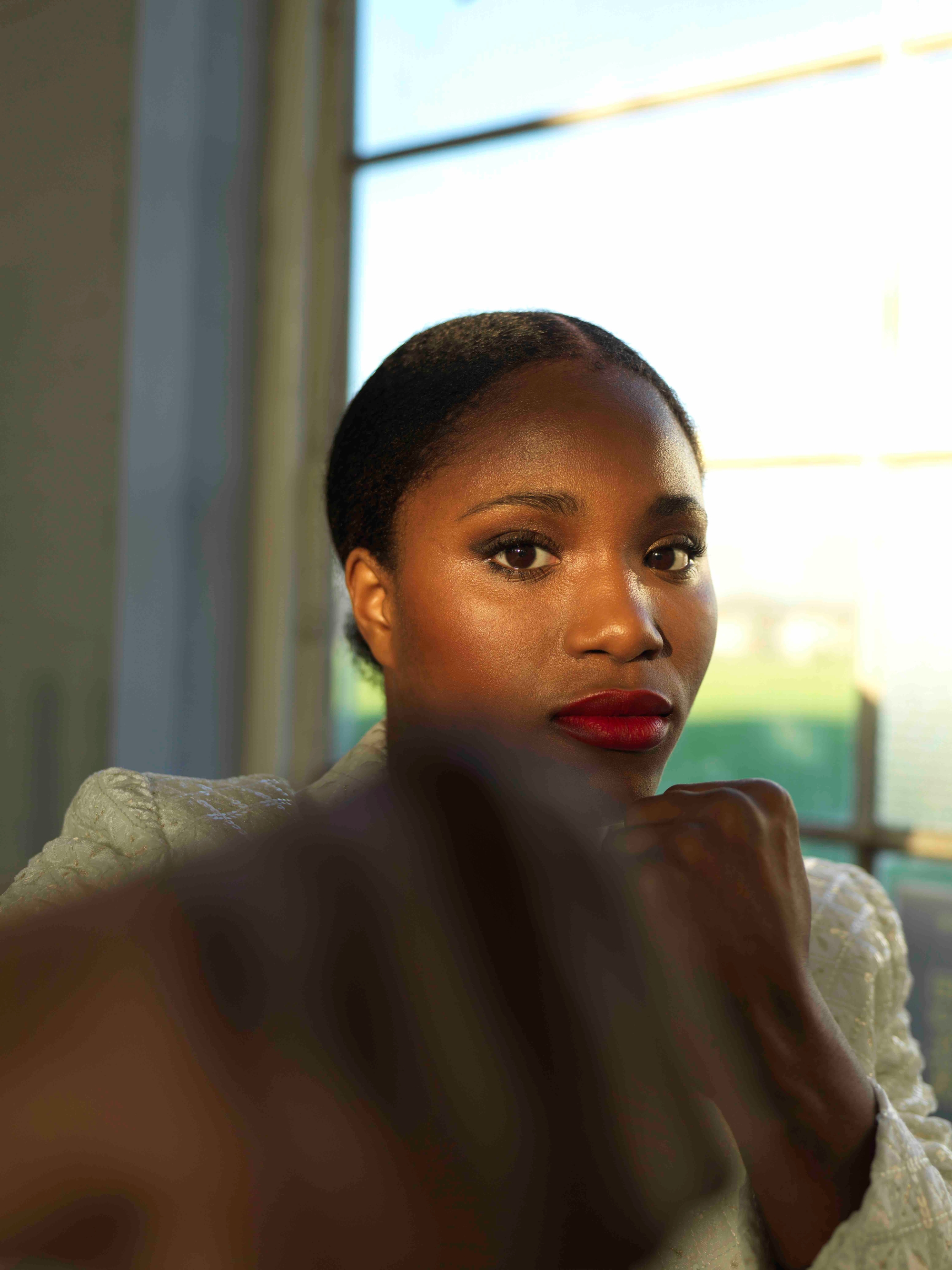 Caroline Dubois' journey is marked by more than just victories and grit: it's in her blood. One of her ancestors, Sylvia Dubois, was a slave during the 18th century, and won her freedom in a bare-knuckle fight. Clearly, this determination did not end with Sylvia. It has trickled down through generations of the Dubois's, and can be best exemplified in Caroline's early years, when she resorted to disguising herself as a boy to access training facilities in an era when female boxing was not widely recognized as a competitive sport. As she continues her ascent toward a possible senior world title, it is evident that any obstacles are merely stepping stones on Caroline's path to the top.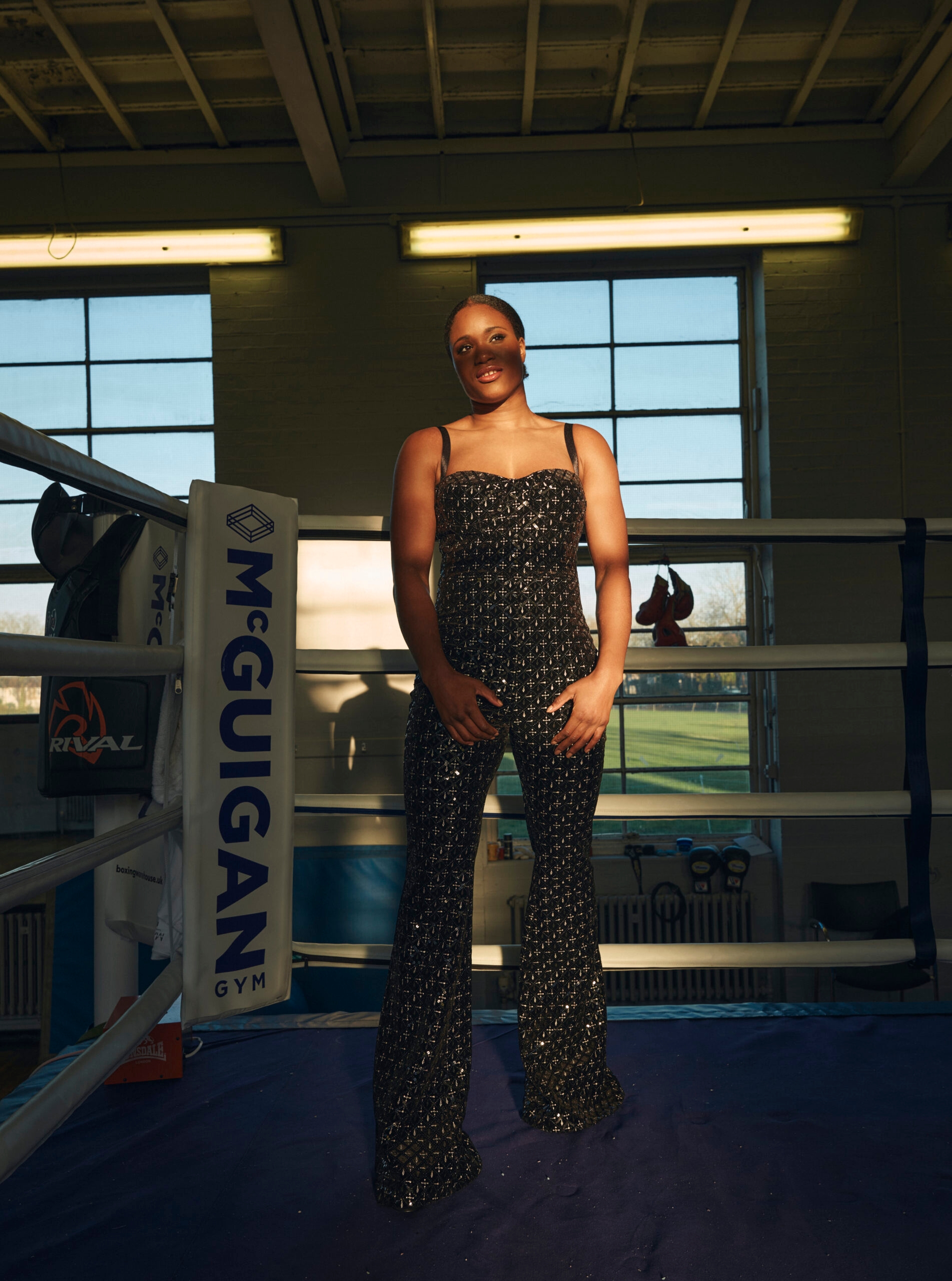 India Bailey: What was it like growing up in a boxing family? Were they a big inspiration for you?
Caroline Dubois: I'm very happy that I had people I could look up to in my family. Obviously, I looked up to Daniel (heavyweight boxer Daniel Dubois), my older sister Jay, and Imani, etc. My dad loved boxing; it was his sport – it was front and centre. Every time there was a fight, he was right there on the telly.
IB: Apart from your family, were there any athletes in the sport that you really looked up to?
CD: Growing up, I was really strong, and felt insecure when I went to the gym. People would say, "You look like a boy", but obviously, I'm a girl, you know: I'm a woman. Instead, I wanted to hear how good I was as a boxer. So, as I was developing as a woman, I looked up to Claressa Shields. I felt like she was someone I could identify with, someone who looked like me. She taught me a lot, not through speaking or communicating with me, but by how she conducted herself.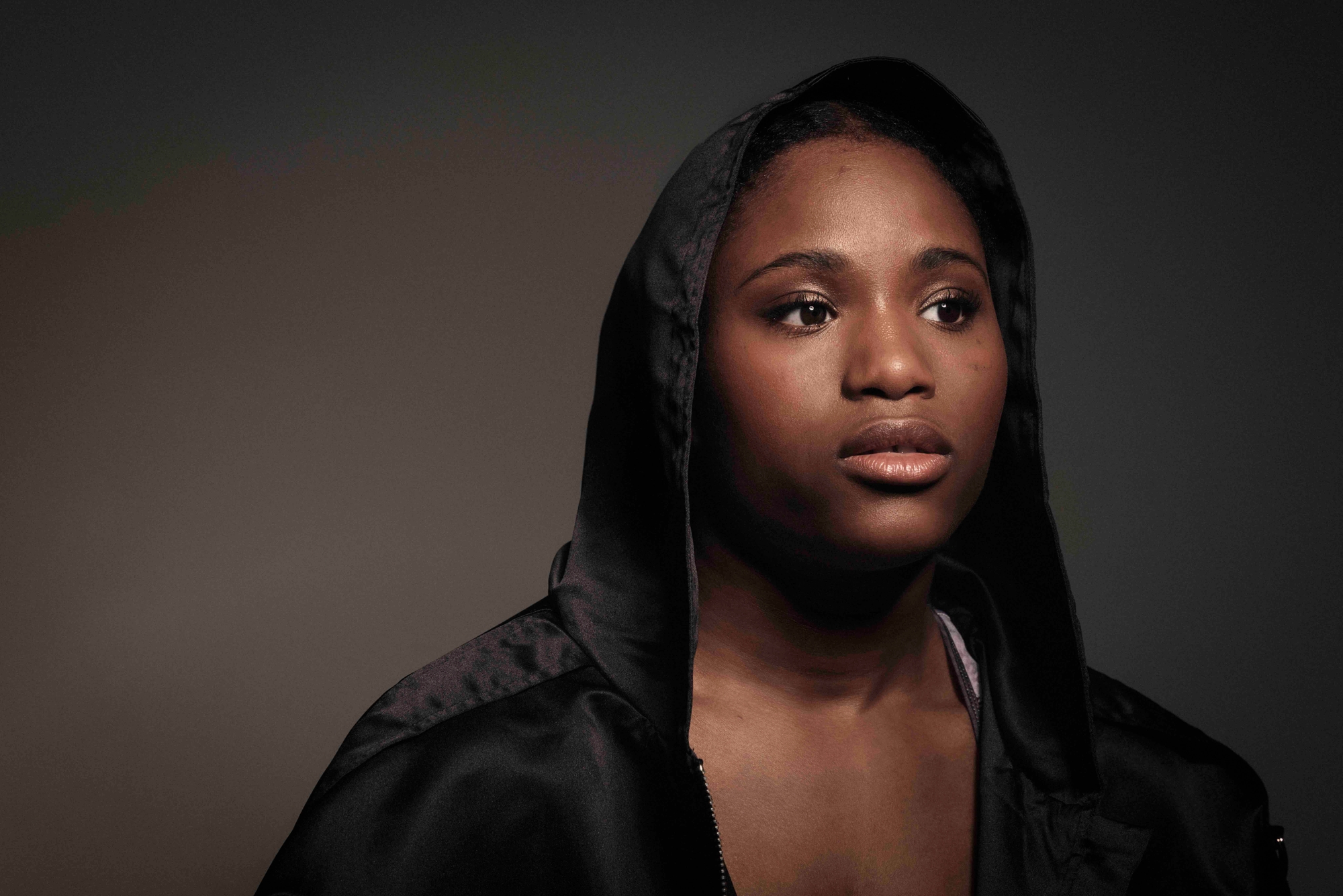 IB: Can you tell me about "Colin"? I heard you would go to the gym pretending you were a boy?
CD: Back in the day, many amateur clubs like Repton, Fisher, and Lynn [boxing clubs in Bethnal Green, Southwark, and Walworth] didn't have female clubs or female tournaments. They were boys' amateur boxing clubs, and the only way I could join at the time was to say I was a boy; that my name was Colin. I would spar with the boys. I was nine at the time and I was straight up watching Mulan, you know, things like that, so it was just exciting to me. I was just so happy that I was finally getting noticed and able to find something that was mine and that I was good at.
IB: What happened when they realised you were a girl?
CD: I finally landed a fight, and that's when I had to get my medical done. I was "Colin" at the time, and Colin was not a boy, so we had to leave and go to Dale Youth [in West London] and say straight off the bat, "This is a girl who's really good, so give her the time, give her a chance". Though apprehensive at first, Gary McGuinness saw my talent and from there, he just accepted me.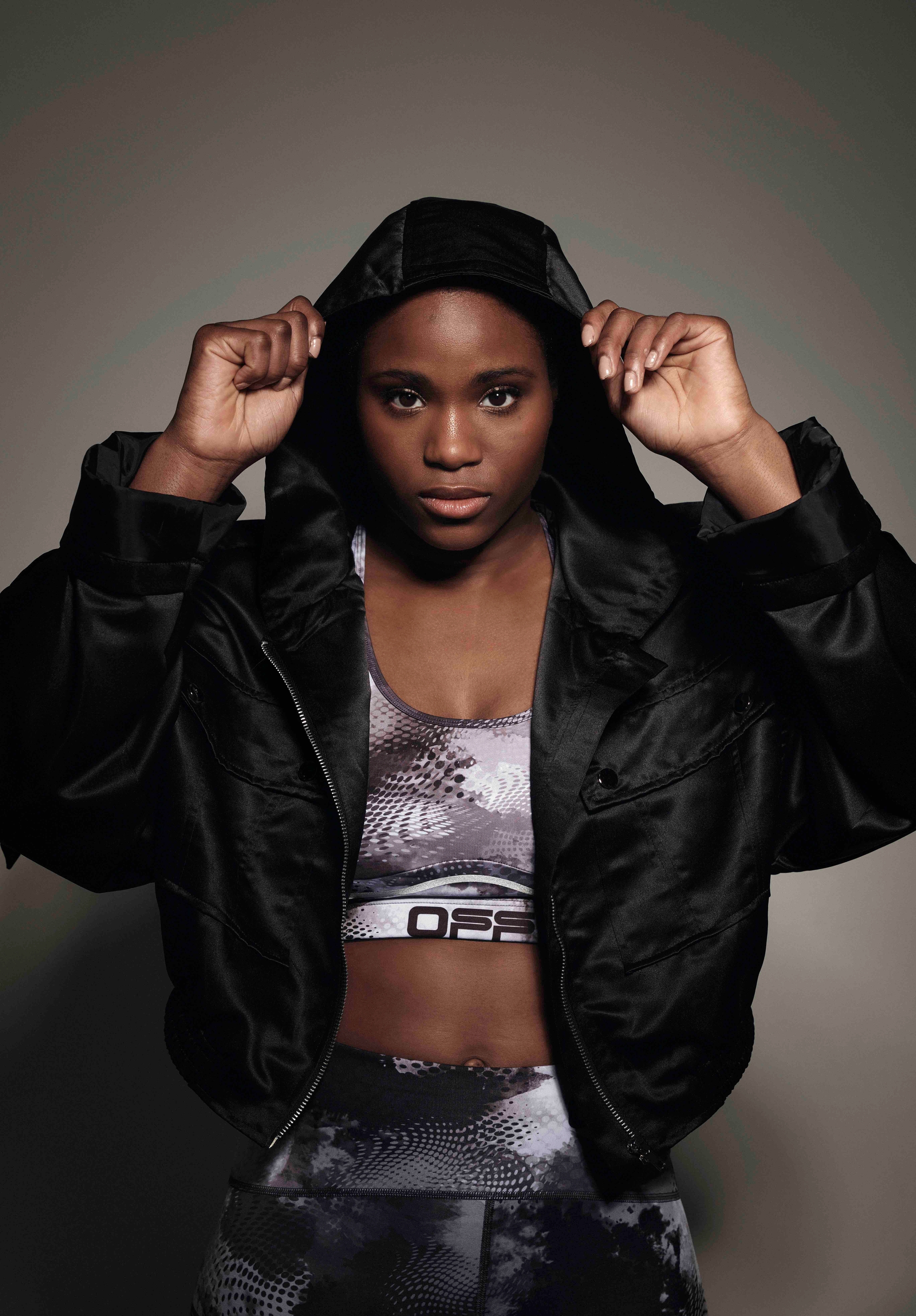 IB: How would you describe yourself in the ring? 
CD: I'd say that I'm an intelligent fighter. I like to break a person down and dissect them. I don't like it when it's 50/50, you know, punch for punch, hit for hit. I like to be totally in control from the get-go. I like to be a better boxer: smarter and stronger. I like to dictate how the fight goes, how the pace goes.
IB: How do you get your head in the game to have that sense of control?
CD: I really like listening to music. Every time I go to the gym or go running, I listen to music and just imagine myself fighting for a world title. I imagine myself in those gritty "deep water" fights where things aren't going your way, and you have to really dig deep. When I'm listening to music, it just gets my energy up. I also love watching boxing. I imagine myself and what I would do if I were in a situation.
IB: What kind of genres do you listen to? What are you listening to right now?
CD: I know everyone says that they listen to all kinds of music, but I genuinely do. I listen to R&B, a little bit of rock, and old school blues. I've been listening to a lot of Prince lately, like "When Doves Cry". I like J. Cole for rap. I listen to a little bit of Eminem when I'm doing hard hill sprints.
IB: Who would you say is your toughest competition right now?
CD: As a pro, I haven't faced anyone who's been really, really tough yet, but I fully expect that I will when I step up a few levels. Kellie Harrington was tough – she was more experienced, and it was my first year as a senior. I had just got into the Olympic qualifiers, and I was 19 years old. I started fighting five times over six to seven days, but she had had over 100 bouts, knew how to manage the three-minute rounds, and understood what the judges were looking for. I just didn't know how to manage it – she's a very technical fighter.
I remember fighting Mira Potkonen, a Finnish girl who had beat Katie Taylor, and went to the Olympics and got a bronze medal in 2016. I think that was more of a physical, hard fight. If you watch her style, she just runs at you for three minutes, three rounds at the same pace, and that was very challenging because no one expected me to win. There are just fights like that where they mean so much to you when you get the victory. The amateurs were great though, and I learned so much.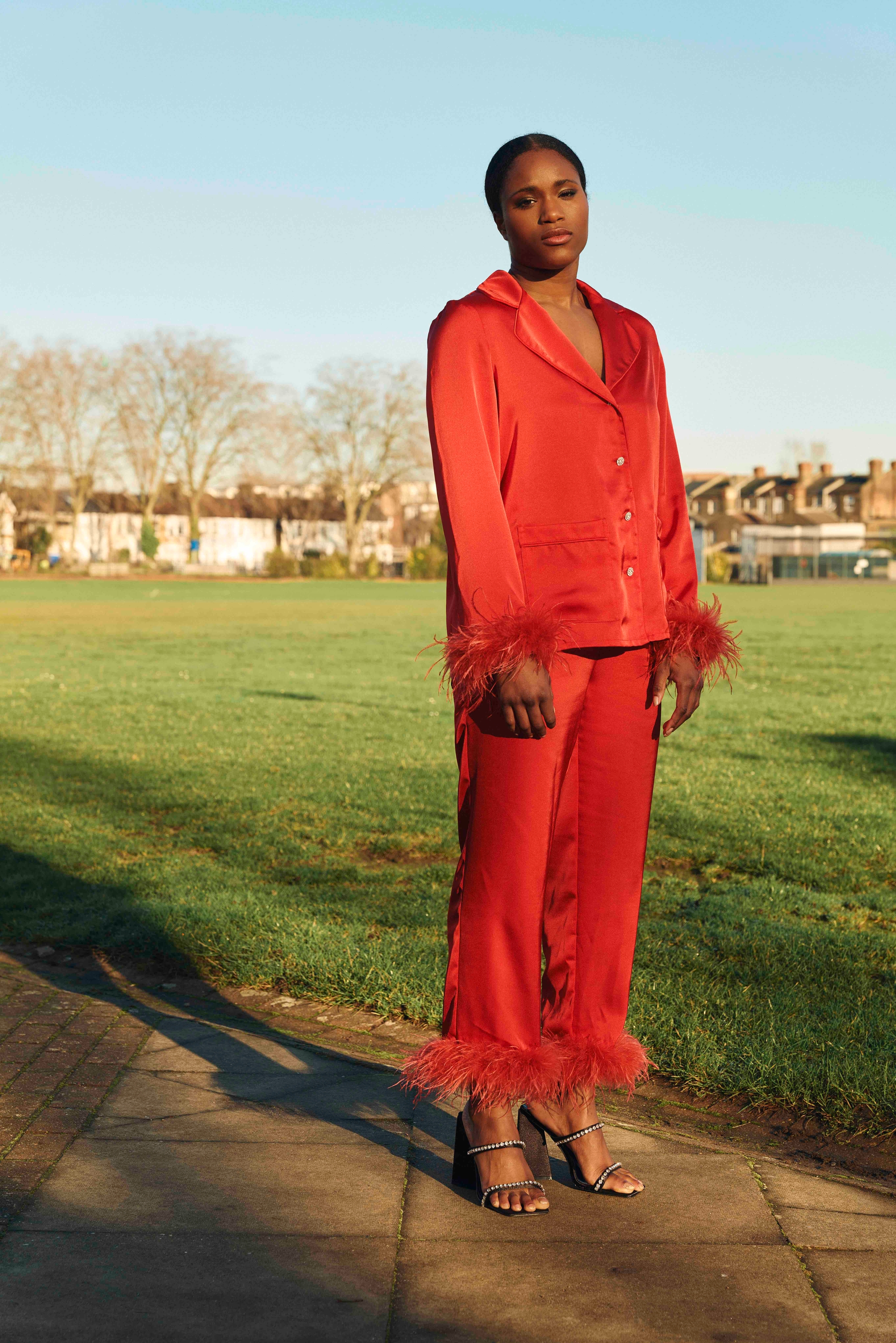 IB: Is there a particular moment or fight where you shifted? Or that propelled you forward?
CD: I'd say the first time I ever lost; that was where I learned so much. I learned what discipline was, what it means to lose. I'd had about 60 fights, and I hadn't lost. I had beaten everyone and was European champion five times, world champion, Youth Olympic champion… And then I turned senior. I booked a senior tournament, and this girl beat me. She wasn't even better than me; that was the worst part. It was just because I hadn't trained hard enough. I really messed up the weight-making process, and I was struggling —  I didn't know what it meant to be truly disciplined. I remember crying for a whole week; I was just so devastated. But, I learnt my lesson like a flick of a switch. I remember I trained so hard after that and told myself I would never let that happen again. I think if I hadn't lost that fight, I wouldn't have qualified for the Olympics.
IB: Career highlight?
CD: So far, qualifying and going to the Olympics. Ever since I was a little kid, when watching the 2012 Olympics, I had a goal and a dream to go to the Olympics. I remember Katie Taylor and Natasha Jonas' fight. Their ring walk was the loudest the venue ever was – like, the noise, the decibels, the roar when Katie Taylor walked out. I knew I wanted that.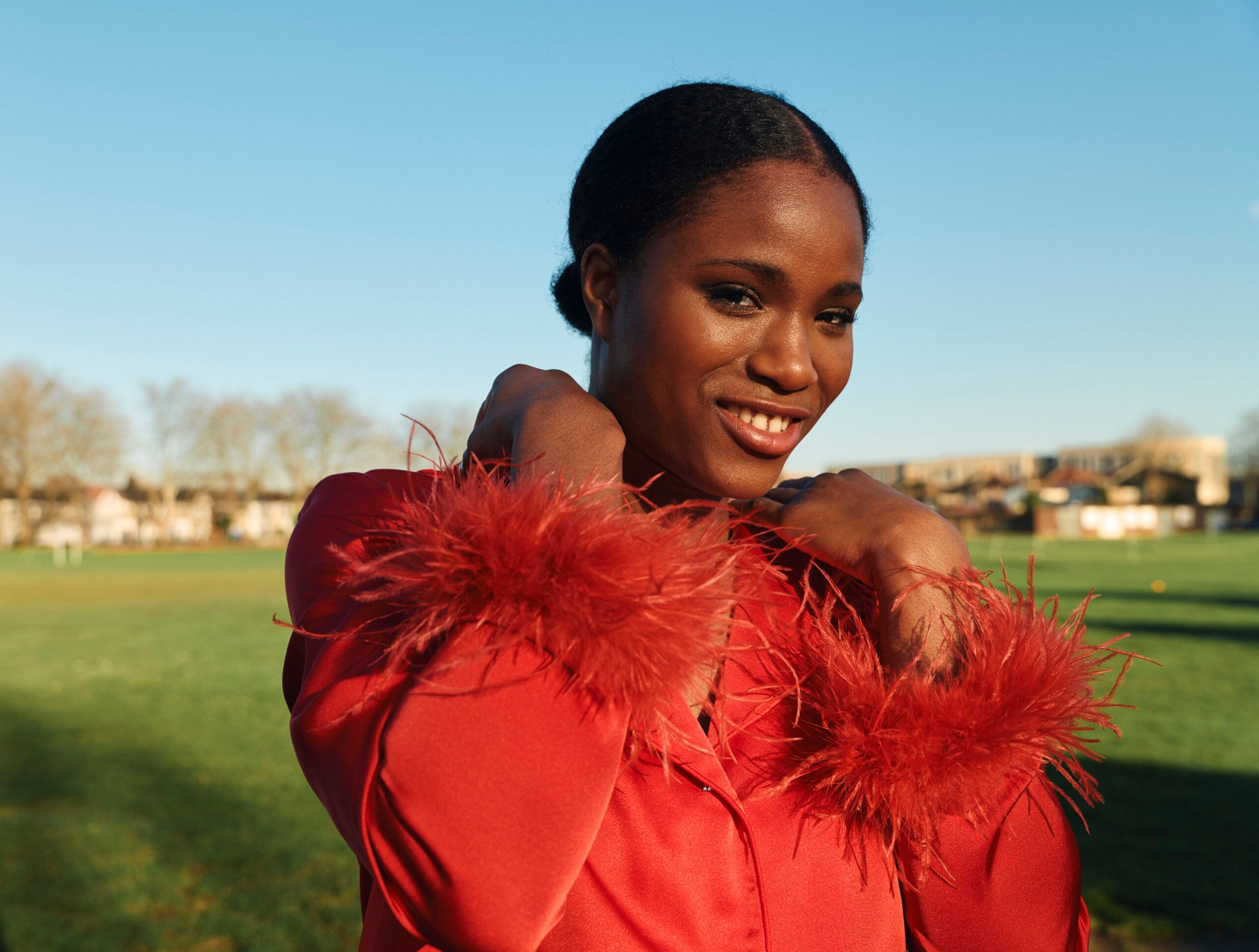 IB: And now, where is your head at? What do you aim to conquer next? 
CD: My mindset is that I'm just taking every fight as it comes. I'm trying to work with my team to negotiate a new fight, and get a title, hopefully. We're just locked in, working on the next one and my first ten rounder. 
IB: Death Row meal?
CD: Oh my god. I went to this place that has amazing burgers and chips. It was the best burger I've ever had – right by where I live in Southgate called "Pitta Pan". Dessert would have to be a Strawberry Cheesecake Häagen-Dazs.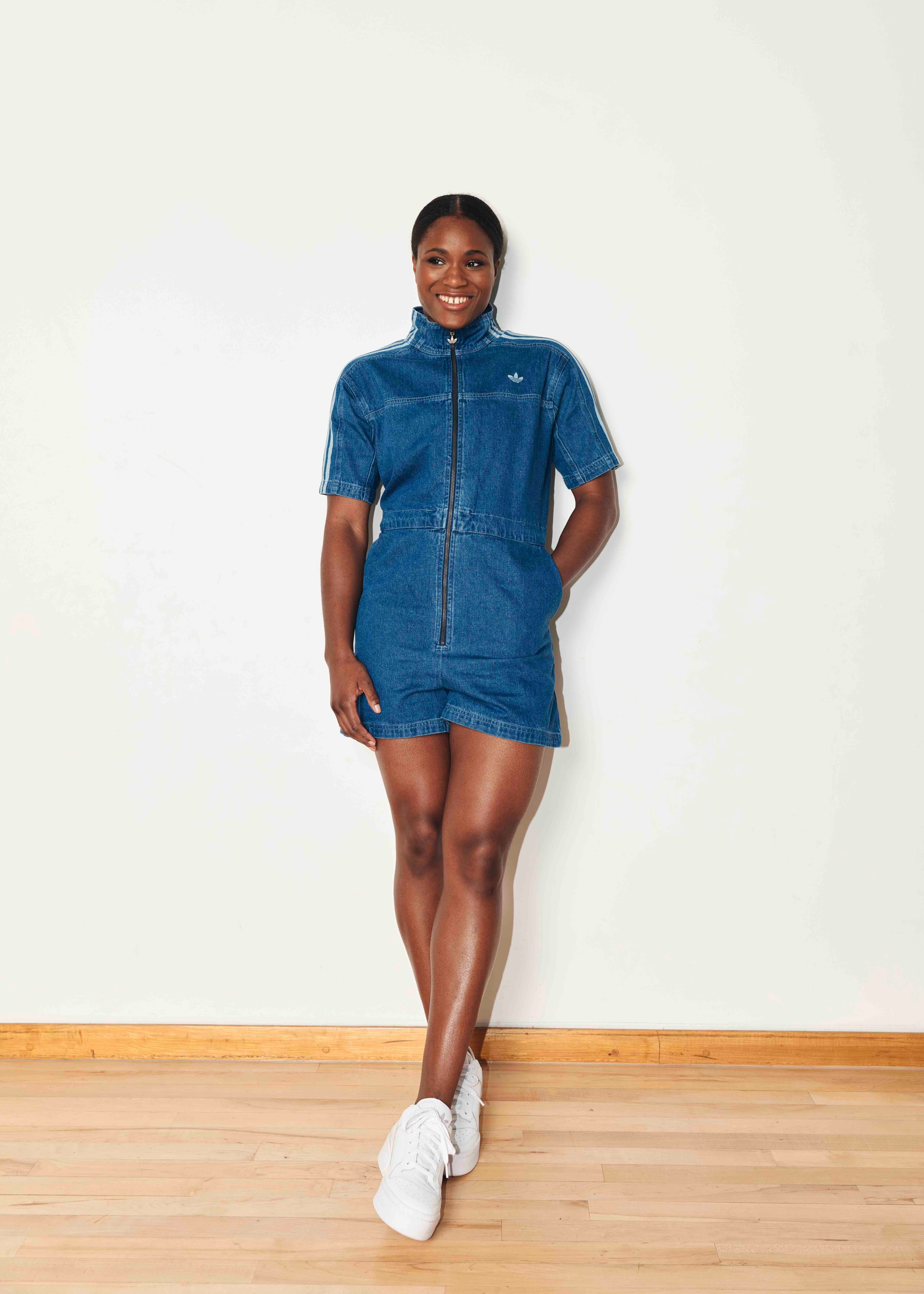 IB: When it comes to young girls who want to follow in your footsteps and enter the boxing world, what advice would you offer? 
CD: Don't be intimidated by going into the gyms because now they're so welcoming. There's females of all levels in all the gyms and clubs, including intermediate and beginner, so don't be intimidated. I remember my coach said that if you're doing something that you don't love, then don't do it. Enjoy yourself. 
IB: Best piece of advice that you've received which has guided you through your career to date? 
CD: Hard work beats talent when talent doesn't work hard enough. Don't let your talent be your "get out of jail free card". You have to do everything you possibly can do, and work hard so that when you step in the ring you are able to compete at a high level every time.