CircleZeroEight presents Tales of the Unexpected, a limited edition zine made in collaboration with adidas and Arsenal to commemorate the launch of their new LFSTYLR capsule collection.
FOR SOME FOOTBALL fans, the team you support is a choice made for you from birth – a generational blessing or curse depending on the long-term fortunes of the team you inherit as a child from your parents or older siblings.
For others, who don't have footballing traditions imposed on them in their childhood, they get to choose. Lulu Kennedy sits firmly in this camp, having discovered her passion for her football club in her adult years, as a way to get through the struggles of the COVID-19 pandemic. It was just two-and-a- half years ago when her journey as a die-hard Gooner began.
Kennedy is the founder of the legendary fashion brand incubator Fashion East, which she has run since 2000. Each year, the programme – which has provided a platform to some of the UK's most coveted fashion brands – gives three wom- enswear and three menswear designers the opportunity to show for international press and buyers attending London Fashion Week.
One day, Kennedy asked her football-mad daughter, Rainbow, which team she wanted to support. For Rainbow, who loved the colour red and looked up to Héctor Bellerín for his environmental work, the choice was simple: Arsenal Football Club. The Arsenal-loving mother-daughter duo haven't looked back since that day, and are now among the club's most ded- icated supporters, cheering on the men's and women's teams either at the Emirates Stadium, at their local pub, or in front of the TV at home.
"Our first time at the Emirates felt like a really incredible homecoming," said Lulu, who was awarded an MBE for services to the fashion industry in 2012. "Rainbow loved it straight away and got into all the artwork around the stadium, taking loads and loads of photos." Today, Rainbow's favourite players are Aaron Ramsdale (for his cheeky personality on the pitch and competitive edge) and Bukayo Saka (her idol), and her dream is to be a club mascot one day, walking the team out at the Emirates alongside the club's legendary number 7.
"Late kick-off times can be a struggle these days, when Rainbow finds it hard to sleep until she knows the full time score!" Lulu said. Another highlight of their Arsenal fandom came when Lulu and Rainbow attended their first Arsenal Women's game, an FA Cup match at the Emirates. ☞ "Just being able to be in a full stadium of women and families getting behind their team, the atmosphere was electric," Lulu said.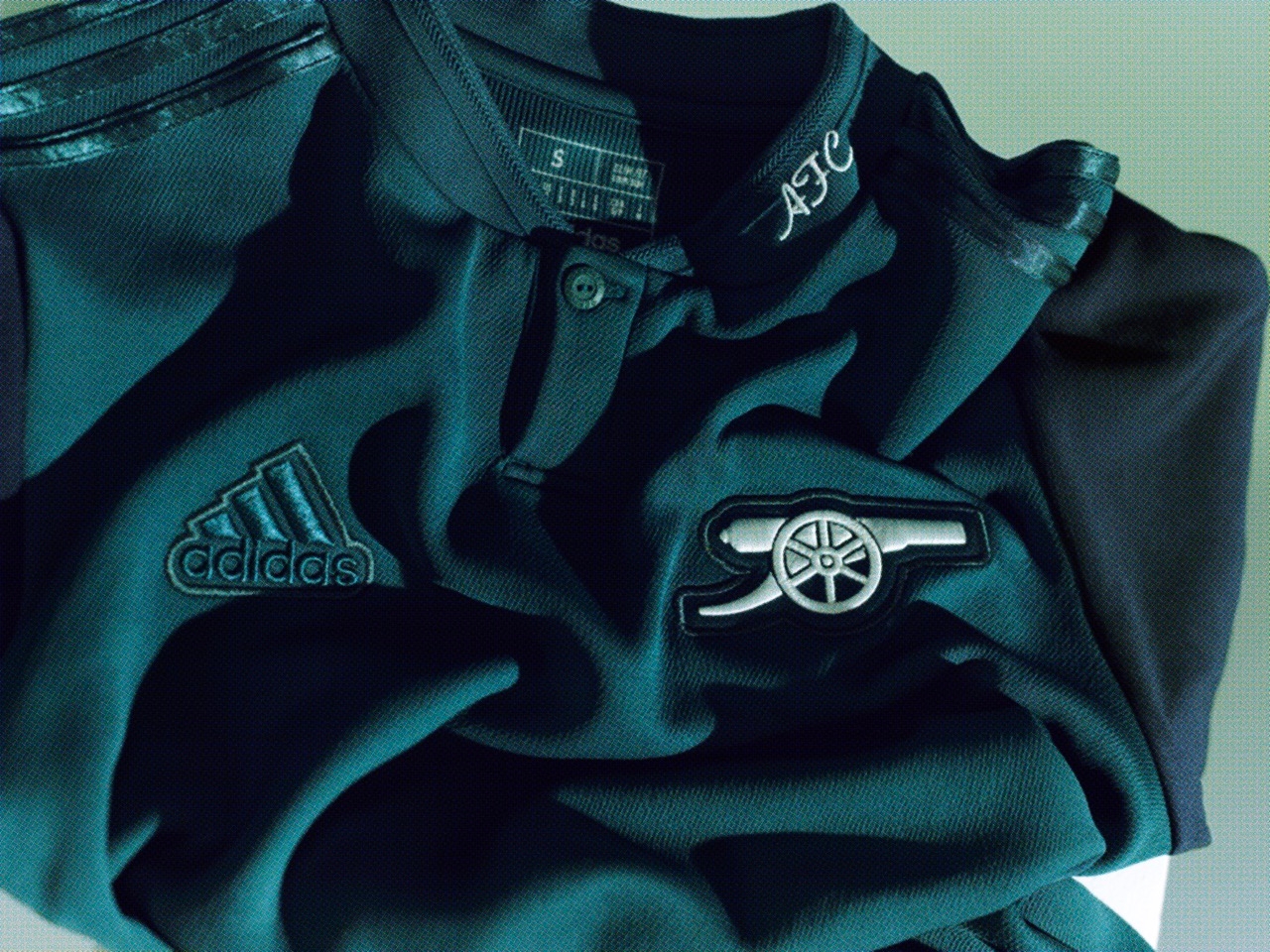 Their love of the club has since been cemented by seeing the way in which the club interacts with the wider Arsenal community. And as one of fashion's most tapped-in taste- makers – Lulu's Fashion East show is always a standout fix- ture of London Fashion Week – there is an appreciation for how Arsenal is one of the most stylish clubs around. Through training kits, lifestyle collections, and Arsenal's now-famous eye-catching third kits, the club always comes out on top as far as clothing is concerned.
"One of my favourite moments was when we dropped that kit on the eve of Notting Hill Carnival last year, celebrating the club's Jamaican fans," Lulu said. "It's an absolutely beautiful design and the story behind it tells you everything you need to know about our club's culture. Iconic!"
It's not a stretch to say that since becoming full time Arse- nal supporters, Lulu and her daughter have been good luck charms for the club, as the team has gone from strength to strength under Mikel Arteta.
"It's been a really exciting time. It's mad actually because we seem to have caught a really happy wave at Arsenal since the pandemic," Lulu said. "We're just on the up and it's been a real pleasure to watch and feel the atmosphere in the stadium with the drums and everything."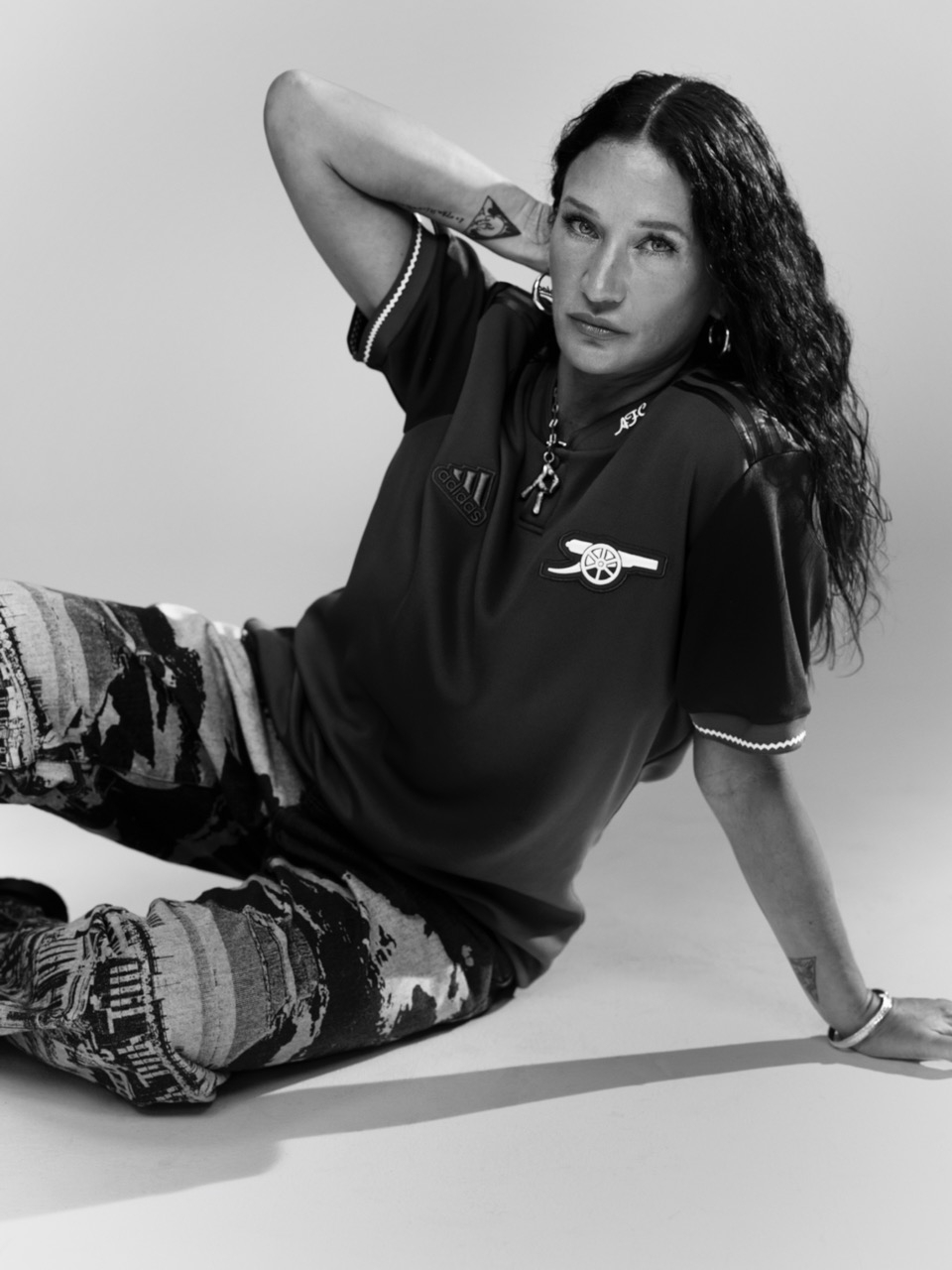 Looking back, Lulu can see signs that she was always des- tined to be an Arsenal fan sooner or later in life. In the early '90s, her hero was club legend Ian Wright and her all-time favourite Arsenal kit is still the iconic 1992-94 "JVC" home jer- sey that he became synonymous with. ☞ "Ian Wright was probably the reason I've always been a secret fan deep down, he's just a national treasure," she admits with a laugh.
When she first moved to London many years ago, Lulu stayed at a friend's flat near Highbury who asked her what team she supported on the day she moved in.  "None," she replied, "football isn't a thing in my family." She remembers what happened next very clearly: "He turned to me and goes: 'well you're Arsenal now if you're living in my house!'"