Corbin Shaw is well known for his exploration into the complex realm of masculinity and identity through the medium of textiles, and his career has seen rapid growth over the years with collaborations with the BBC, Glastonbury Festival and Women's Aid. Inspired by the recent exploitation of public figures by the tabloids, his new exhibition "The People Fled When The Sun Went Down" takes aim against the red top press. Presented by Jealous, it's open now until Thursday 12th October 2023. 
Corbin's aim is to expose the hypocrisy of the British tabloids – from the demonising to the phone-hacking. Here he re-contextualises headlines and imagery to create thought-provoking pieces that challenges print media and offers a satirical commentary on the UK press. All of the paper in the show is made entirely of stolen copies of The Sun – shredded, pulped, and recycled by hand to make new paper for the unique prints. 
The images hanging on the wall surround the centrepiece of the exhibition; a life-size newsagent kiosk displaying copies of The Sun's most provocative headlines over the years, displayed alongside the confectionary and cigarettes you'd expect to find on any kiosk, as well as a few extra notable items designed specifically by Shaw.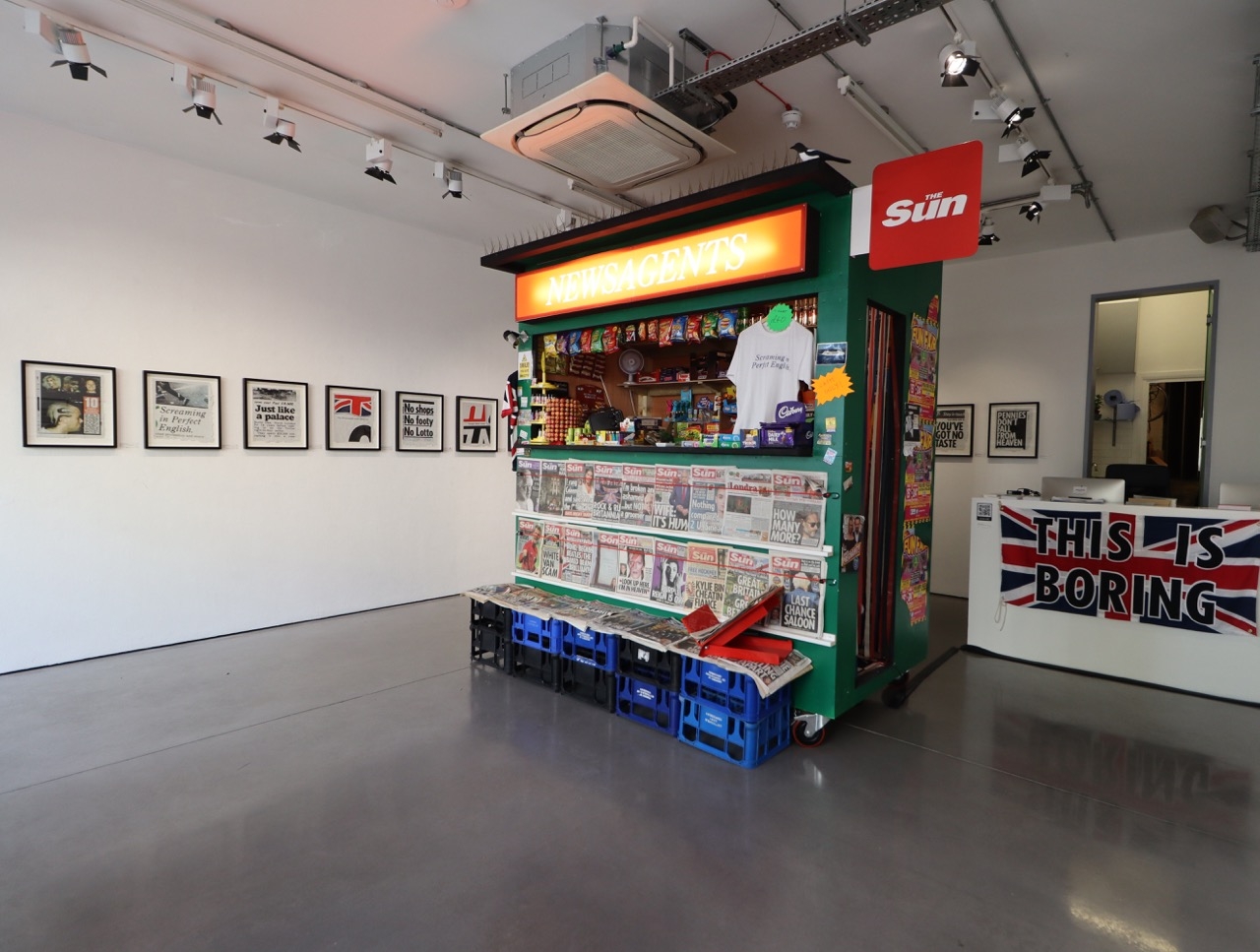 A special paper recycling workshop will be held at the gallery on a date to be announced, where attendees will be given copies of The Sun to tear up and destroy in order to make recycled paper; a clean canvas on which to create something with a different message.
"The People Fled When The Sun Went Down" is on now until Thursday 12th October 2023
Jealous, 53 Curtain Road, EC2A 3PT