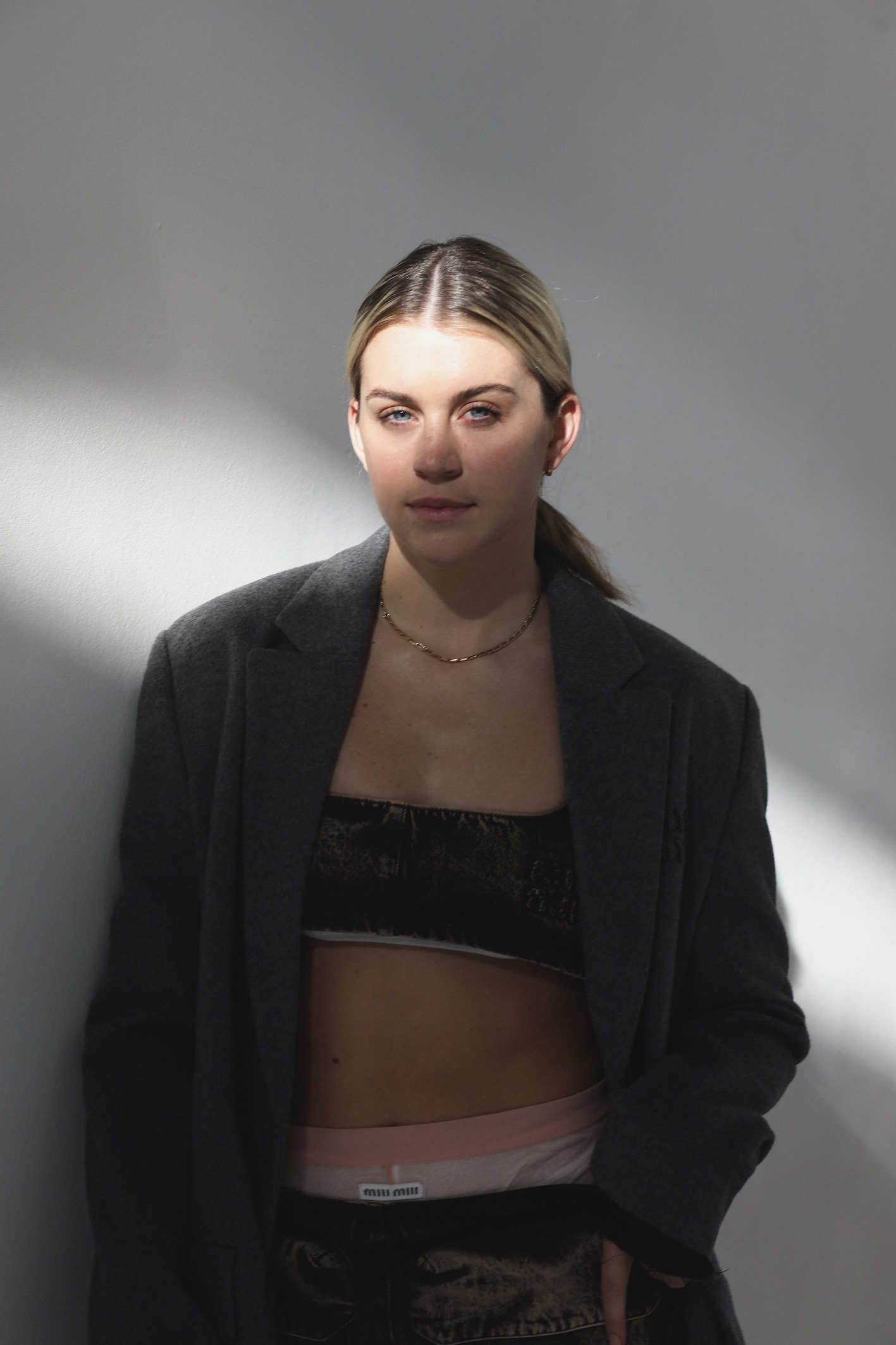 That backheel goal scored by Alessia Russo in that summer of 2022 when football, finally, came home, very nearly didn't happen.  A devastating hamstring injury meant she was out for most of 2021, which coincided with COVID-19 delaying the Euros until the following year. Timing has been on the side of "Lessi", (a word play on Messi, duh) undoubtedly the breakout star of the Lionesses.  Despite not being in Serena Wiegman's starting XI for the matches, every time she came on she made her impact known, exemplified by that magic nutmeg moment that might never have been.  
Football has always been in Russo's life. Encouraged by her family, Russo rose through the youth ranks at Charlton Athletic and Chelsea, before making the decision to bravely head to the University of North Carolina on a scholarship. Then Russo's dream childhood team came calling, and she's been at Manchester United ever since, playing a formative role in then-head coach Casey Stoney's newly formed Women's FA team. At the time of writing, the Red Devils are currently joint top of the Women's Super League. No wonder then that Russo became a transfer target in January for Arsenal, who submitted a world record bid for the forward, which was duly rebuffed.  
Before the Euros last year, to even talk about women's players in the context of transfer deadline day, with anything akin to the frisson of excitement that the men's game elicits, would have been unthinkable. The stark reality is that many players in the WSL still have to support their footballing career with second jobs.  
The grounded nature of women's football is what made the Lionesses' Euros win all the more inspiring. Russo talks about playing as a privilege rather than a right, and over the course of our interview is keen to reiterate the overall "project" of the women's game. Russo is entrenching a legacy for future female players to come to the fore. The assumed task of being a role model doesn't faze her, and if anything spurs her on.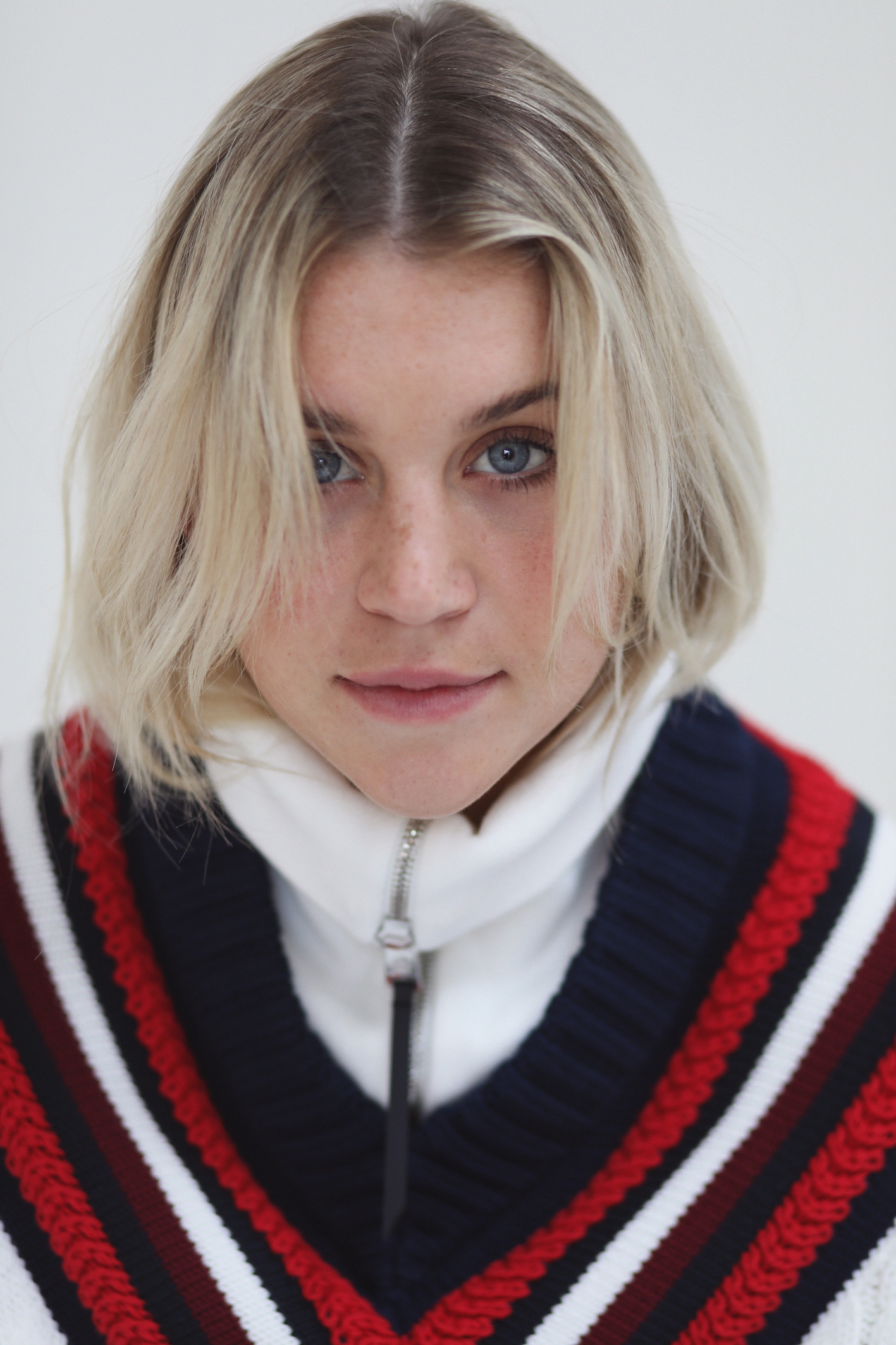 Russo is about to potentially have another summer of dreams, where the Lionesses could go all the way. In July she'll be heading to the training camps for the World Cup in Australia, where she claims she'll be fighting for selection. An unlikely outcome of course given Russo's natural number nine status.  
Shout it out, don't whisper: it's really coming home. We have Lessi!  
SL:  Starting from the beginning, how was football ingrained into your life?
AR: I have two older brothers and I used to want to do everything that they did, and, obviously, they played football. I used to go down to the pitch and try and play with them and their team. And then my dad used to try and get me involved as well. And then finally, they let me on the boys team. And then it kind of just went from there. Football was always on in my household growing up. It was embedded into my life at a young age.  
SL: What were the team loyalties in your house growing up?   
AR: Loyalties have always been Manchester United. My dad's dad was Italian and he got tickets to watch Manchester United when they were in Italy. From there he grew a love for the club, and raised my dad as a United fan. Then my dad raised me and both my brothers to be United fans. We used to always get Rooney and Ronaldo shirts for Christmas.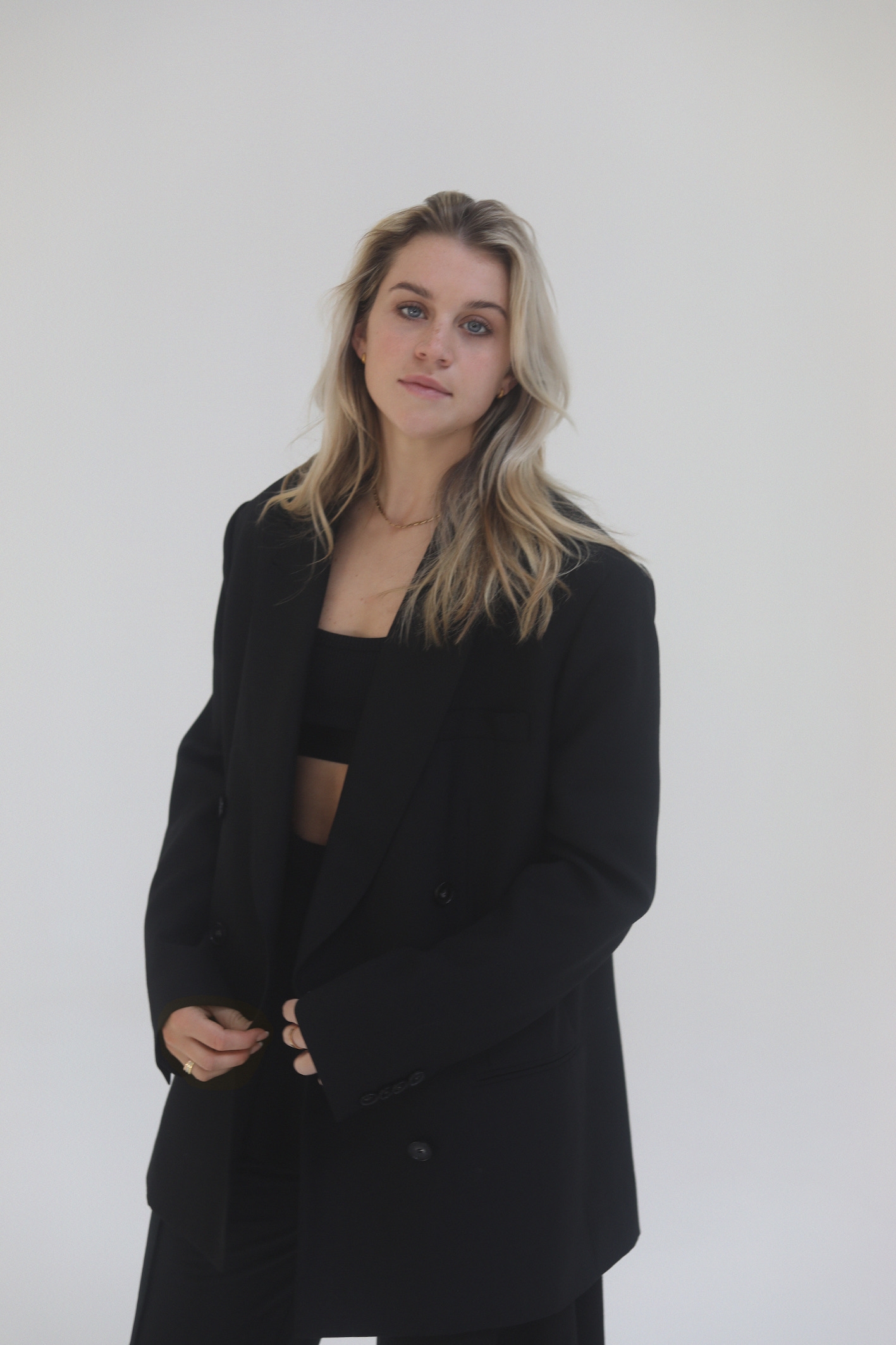 SL: How were you exposed to the idea of women's football, as I'm sure it wasn't very easy to get hold of in terms of it being on TV or in the media in general?  
AR: I think you almost had to be in the stadium in order to watch women's games, and with me playing myself as a young girl sometimes that wasn't always possible. But it's not like it is today where most of our games are on Sky or BBC. It was hard to think about having a career in football at such a young age because it was hard to access. 
SL: It's quite mad to think that full time professional players might also have another job…
AR: It wasn't until I was in and around Chelsea's first team at sixteen and seventeen that I could see that these players were full-time and were committed top level athletes, and ever since then the game has just grown incredibly. A lot of players that I've played with still tell stories about the other jobs they had to do while trying to be a top athlete at the same time.
SL: Have you ever had to consider an alternative career path?  
AR: Luckily not, because it kind of took off when I was at the right age. I did go to America for three years to play and study, because it was something that I've always wanted to do. You kind of have to grow up quickly moving away at such a young age, but it was something that I loved. It was the best three years ever. I had an amazing time – I learned a lot about myself as a player and a person whilst studying at a great school.
SL: You're part of a generation of player that perhaps just about escaped the cliches and stereotypes lobbed at women's football – that it's inferior to the men's game or that it isn't "real" football. Did you ever experience those jibes, especially playing with boys in your youth days?
AR: I think they've always existed in women's football. It's a shame, but I hope that narrative is changing now, especially after the Euros. When I used to play in the boy's team, other teams would always have a little laugh that there was a girl on our team, and at the time as a young eight- or nine-year-old girl, it didn't really bother me – it kind of made me want to beat them even more. It's sad that there are so many stereotypes attached to women's football. Really, these girls just want to play and have fun and do a sport that they love, which should never have a stigma attached to it. But we're reaching the top of our game now and we need to inspire young girls to get involved and show that they should never feel like that, and that football's a place for everyone.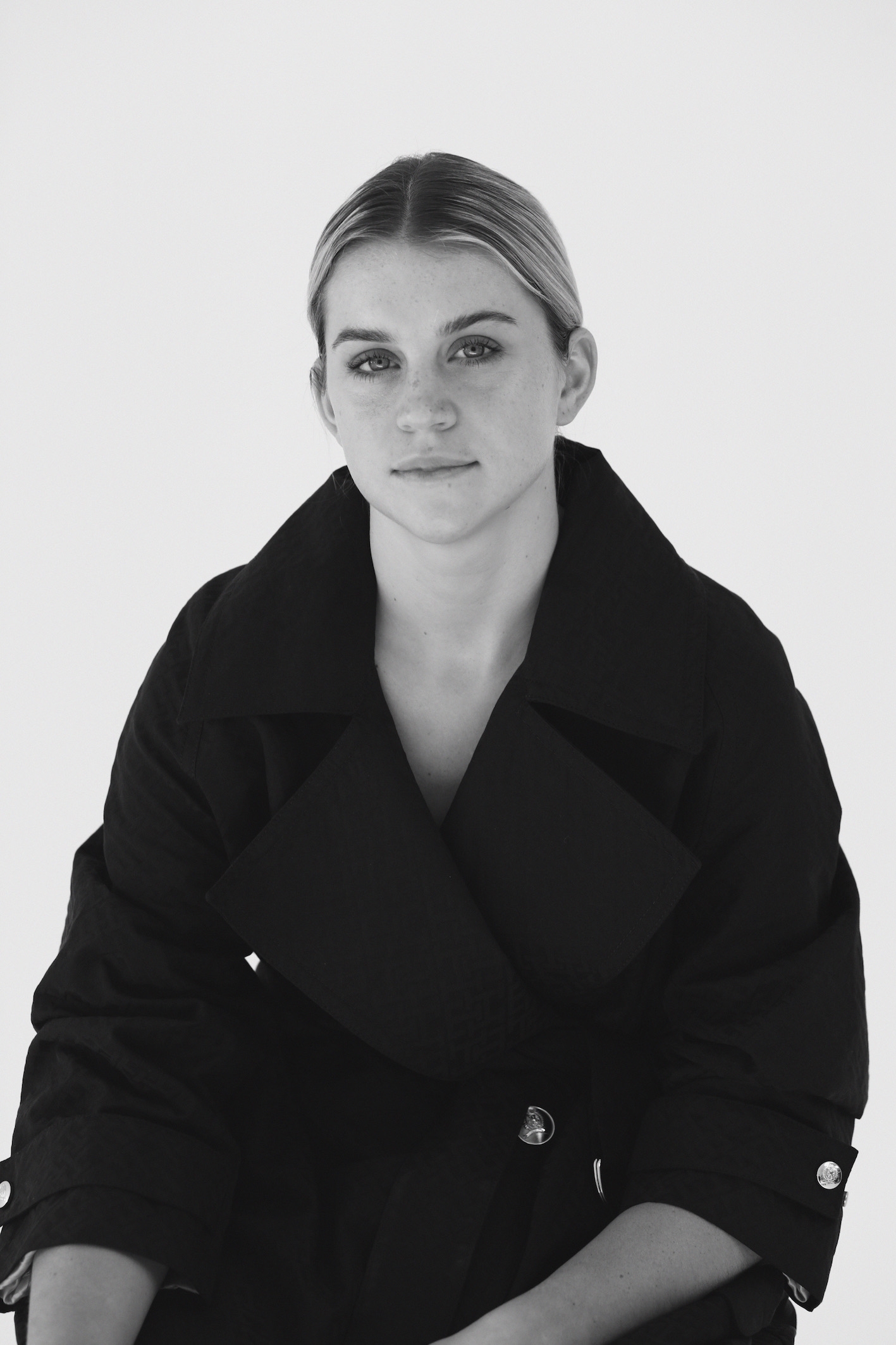 SL: I think the idea of going to the US to excel as a women's footballer was really present in popular culture with films like Bend it like Beckham. What made the US an attractive prospect when you went there for uni?  
AR: I think they are a few years ahead of where we are. We've done amazing to catch up with them in Europe, but there was never a stigma towards women's football over there. It was sometimes considered even more of a female sport than it was a male sport. And I don't know if that's because they've got the likes of the NFL and the NBA, whereas in England football's like the biggest ever. They've got a rich history of winning trophies and so it's well respected. I think we've got to that place now in England, but it definitely took longer.
SL: There must be a difference of fan and game culture too in the US, right?  
AR: They do everything big and elaborate over there, and they like to make everything into a show which is great for an athlete. But there's nothing better than playing in England. There's now an incredible atmosphere every game, and I think that it's really special; that connection that the teams have with their fans over here. We have such an incredible fan base that follows us up and down the country.
SL: You're part of the generation that has seen the biggest shift in women's football in terms of eyeballs, attendance, and media attention. How has the game changed for you, particularly after the Euros?
AR: When people ask about it, I often say that it's like coming out of the Big Brother house or Love Island. We were so shielded from what was going on and how much the nation got behind us. It was incredible to hear people tell stories about where they watched us, and how they were so invested in the tournament. It's what we've been wanting for women's football for years. The increase that we've had this year in particular has been massive, and most of our games are sell-outs, which is really cool. When we do play in a stadium, we don't just turn up with a few thousand – it's three or four times that amount.
SL: The effect of winning the Euros can't really be understated, especially in England where international tournaments are ingrained in the national psyche – the heartache of losing those big games and the emotion of it all. How does it feel going into the World Cup not being the underdog, but very much with a target on your backs? 
AR: I think every tournament that England goes into there's a target on our backs. People always expect high things and put us down as one of the favourites, which is what you want. You want to be considered one of the best teams, because it shows the quality that you have, but at the same time you have to remain level-headed. Players probably don't see the pressure as much as the media put on us, especially coming off the back of winning the Euros. People are always going to tout you as favourites for the tournament, but the standard of women's football has never been higher and there's going to be so many teams going out to Australia to try and win it. We have to be ready for everything.  
SL: When the Euros were on, there would also sometimes be a running commentary about how the Lionesses would look on the pitch, or remarks made that you wouldn't see in the men's game. How do you feel when you see those kinds of comments?  
AR: I don't really care as long as I play. I like to look after myself – I play sport, but I love to have my nails done and I love to dress up when I'm not on the pitch. I think that it's nice to have the balance between the two, but on the pitch, I couldn't care less about what people say about how I look, as long as I'm performing to my highest level.  
SL: Whilst we're on the subject… what is your off the pitch style?  
AR: I love to get dressed up when I can, whether it's something quite casual, or if it's going to an awards night and I'm in heels. I'm partnered with Adidas and they have loads of really cool collabs.  Fashion is definitely something I've always been interested in since I was a young girl and now that I've got older, I've found my style a bit more. The big yellow dress I wore on the shoot was really cool, and it's not something I would normally put on myself but when you get styled by people who have an eye for things, it really opens your mind to styles that you might not consider. I love going on shoots where it's a bit more fashion focused, because I love seeing what they can put together and learn from their profession, which I can then use when I'm shopping for myself!
SL: That emphasis on appearances is also part and parcel of you being a role model to so many now. You're not just a footballer, but also a high performing female athlete, which in itself is somehow still a talking point. Does being a role model ever feel like a burden?  
AR: I just see myself as the normal Alessia that I was ten years ago, but I think as players now we have a duty to try and be role models to young girls, and especially now with the amount of girls that come to our games with banners, wanting to be involved in women's football – it's like the best thing ever for me to see. I try to be the best role model I can by just being myself. I used to look up to the likes of Kelly Smith, and it's nice to have someone that you enjoy watching and enjoy being a fan of. I want them to see that we really value them and that the fans to us are the best thing ever.
SL: We often talk about how tangible the women's players feel in comparison to the men. What's it like to be recognised constantly and treated almost like public property?  
AR: Yeah, it was an adjustment for sure but I think it's nice. Sometimes it still catches me off guard because I forget that people recognize us. We always try to make time for the fans because they're so important to us. But what's special about women's matches is the access that they have to players. When fans come to our games, we always take time out to go and see them after – it's nice for us to do that and just to give back.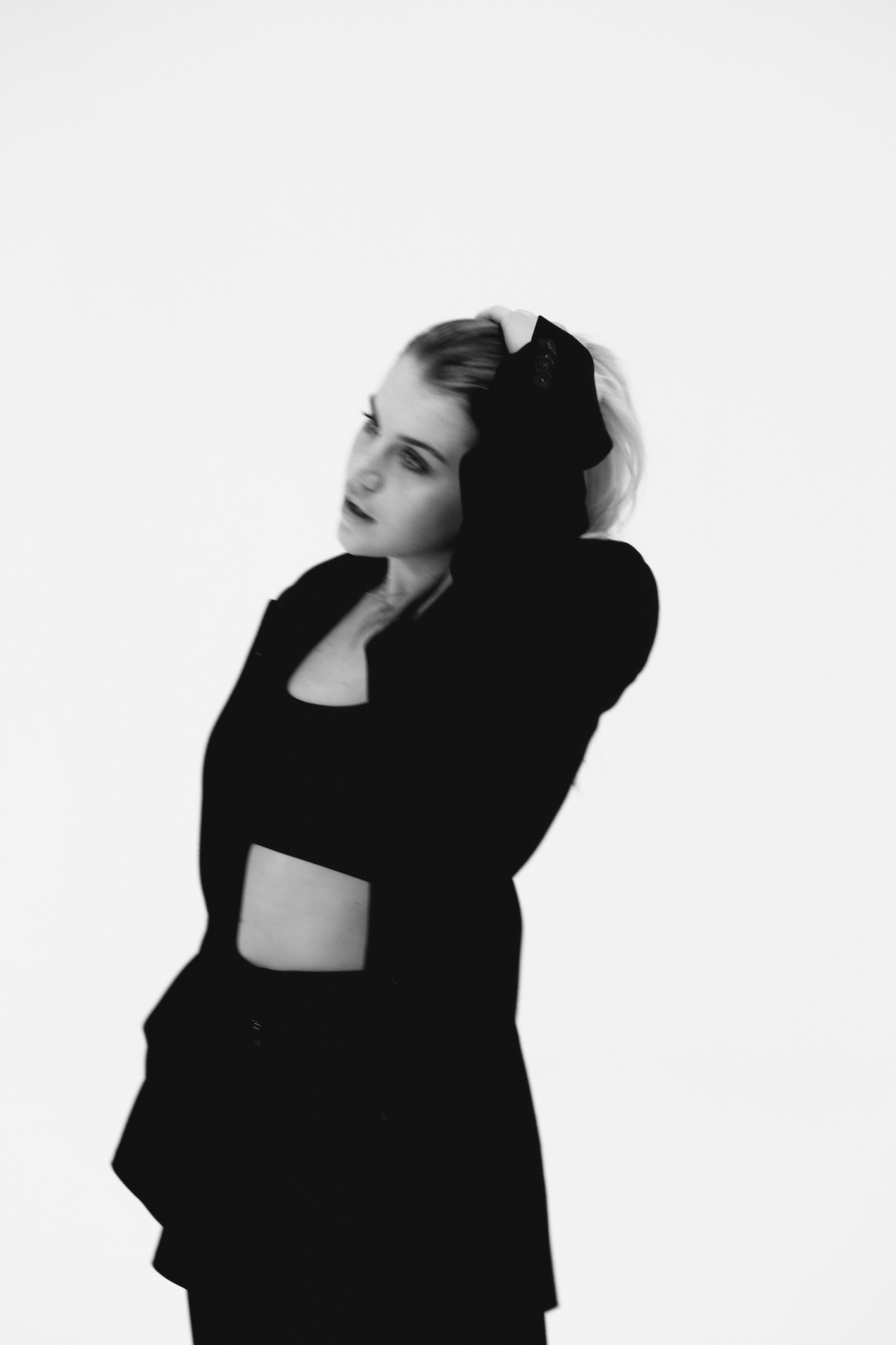 SL: How do you deal with media intrusion?  
AR: It's tough. The media can have an influence on you, for sure. And as easy as it is to say "don't read the comments", it's natural to sometimes come across some of them. You just have to make sure that they don't affect you on the pitch, which is easier said than done because it can sometimes affect you. But I think what I always remember is the opinions of people who matter to me the most: my family, my teammates, and the staff here. The transfer talk, team selection, playing time, and performance – these are always going to be talking points for the media.  
SL: Do you ever switch off from all of that? 
AR: At home, away from football, I try to completely switch off. Although it's hard because football is such a big part of my life. I like to go have a coffee, go for brunch, or go shopping and be like a normal person for a second and put football aside. 
SL: Going through the youth system and then going to the US, do you feel like you missed out on a "normal" teenage life?  
AR: I'm a social person. I like to be around my friends and family, so I still think I try to find as much time for it as I can. There's a lot of sacrifices that you have to make in order to put football first, and it can be really hard at times when you're missing big, family events. But it's not like a job where you can ask for time off. It's a sacrifice, but I'm really fortunate enough to have a super supportive family who completely understands, which makes it easier for me. Because as much as it's hard for me, it's hard for them too. 
SL: You've obviously got your own goals as a player and what you want for your career, whether it's for club or country, but because the narrative of women's football is always talked about alongside these bigger aspirations – wage parity, attendance figures etc – what is the most important aspect for you?  
AR: I think they come hand in hand, to be honest. When we perform at the highest level, for example at the Euros, then that kickstarts loads of different things and opportunities. First and foremost, for everyone, it's about performing and being the best player that we can be. But then it's also about leaving the game in a better place for the next generation of players. It's about making sure that every young girl has a route into football and can access whatever field they want, whether that's coaching, playing, or refereeing. Obviously, playing well is the most important thing. But looking at the wider project of it, we obviously want to make sure that we can get as many young girls involved and make sure that they have a great career ahead of them.
SL:  For both male and female players, life after football is always a pertinent thing. What are your ambitions after playing?  
AR: I've always liked the TV side of football. I don't necessarily think I'd want to be a pundit, but I'd like to be involved in football in some form because it's literally been my life ever since I can remember.  Hopefully there'll be lots of different avenues later down the line.  
SL: And finally… what does the roadmap to the World Cup look like for you… 
AR: First and foremost, I want to get in the squad, which is something that people don't consider but that's a big part for us as players. Then before matches I like to just stay calm and focused. I do a lot of things on a game day to relax and switch off. When the game comes, that's when it all counts. It's gonna be huge. I hope…