Tobey McIntosh and I met for the first time on the ground floor of the Brown's store in London, where the recently dropped Browns x CSC capsule collection is on display. He takes me through the line, speaking to each piece's story and workmanship before we delve into the history pages of his life and how CSC came to be. This is just days before his LFW event with Farfetch Beat009, which took place at BarSixty6 Skatepark and hosted an open skate competition for select age groups to showcase their talent. When speaking to Tobey, I quickly learned why this was the perfect activation to inject life and culture into the story-telling of this carefully crafted collection.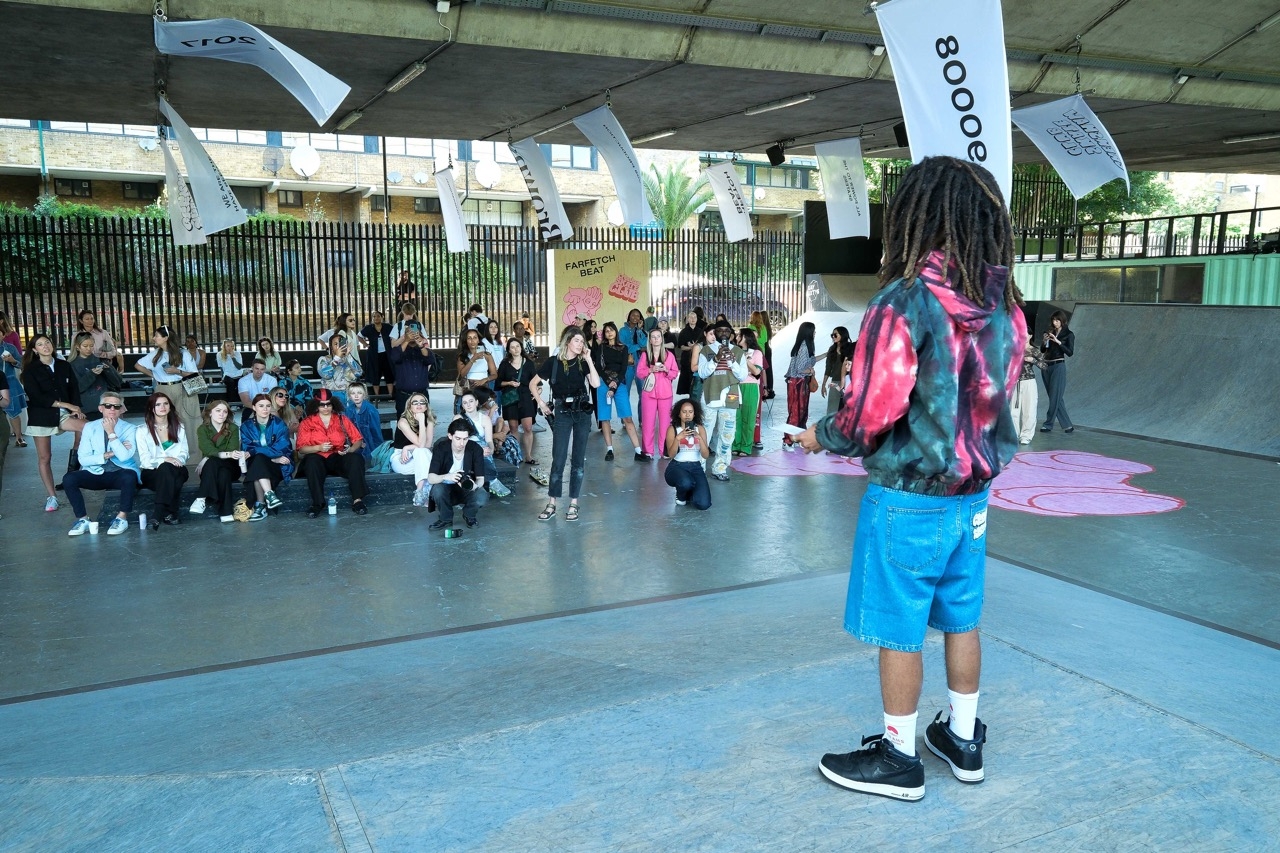 IB: How did you first break into the fashion industry?
T.M: I didn't actually start making clothes to sell. I was making t-shirts for me and my friends to wear to the skate park. I first sold through Supreme in LA as a wholesaler when I was 15. It seems small now, but the first order they placed was for 48 shirts and I had to figure out how I was going to get £300 to make them. From those sales, I was able to start my website and extend the product range through CSC. 
IB: How did your life growing up help you get to where you are today?
T.M: I grew up in South Central LA, which taught me to grow up fast. In a major city like that you see a lot, and you're forced to open your mind. Seeing certain disparities forced me to want to make my own change – at least in my own bubble – and that was skateboarding. 
Before CSC, I was always business-oriented. I would start doing yard sales at 11yrs old to make my own money, and what it always came down to was: if I wanted something, I had to figure out a way to get it, nothing was given to me.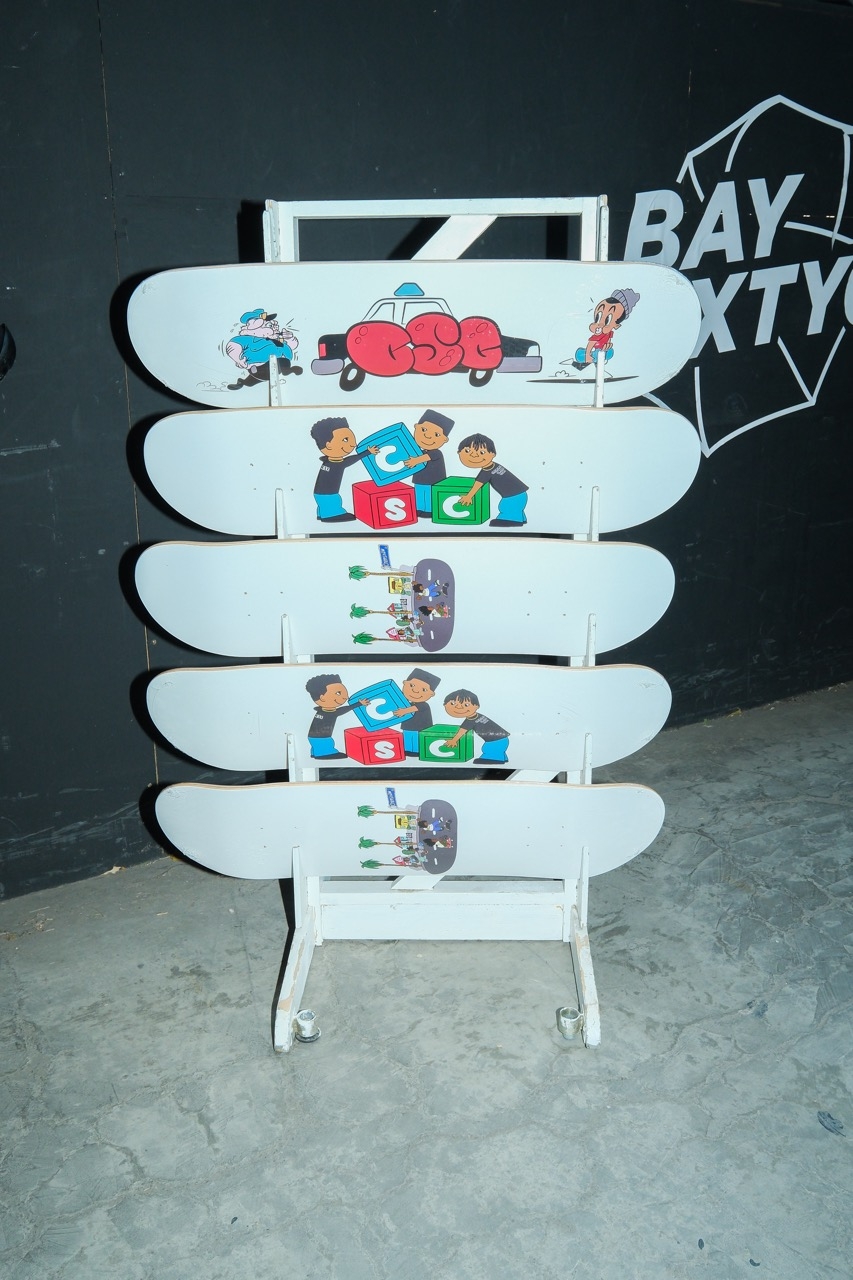 IB: What was it that first got you into skateboarding?
T.M: It was mostly going to Fairfax, I was hanging out with the people that worked at different stores. Supreme would play skate videos and I gravitated towards people like Mike Smith, Tyshawn Jones, Sean Pablo. One of the people working there gave me a board, and that's where it started.
IB: At just 20 years old, your come-up has been pretty impressive. Now, you're at Stanford studying Computer Science. What made you choose that particular degree?
T.M: I never want to be in one box, I want to be multifaceted. Computer science is super creative, I like that there's more than one way to get to an answer. I think that's the way the world is going, and I like to know what's going on.
IB: How did this collaboration with Browns and working with Farfetch come about? 
TM: About 2 years ago. It started as an intro call but the team and I really clicked — an opportunity to create a capsule collection presented itself and it's been a crazy experience — they really gave me the ability to produce what I envisioned and I've learnt a lot when it comes to design and working with factories.
IB: Favourite piece from the collection? 
TM: The Crenshaw Skate Club Work Jacket and Trousers which feature a photo of a Crenshaw landmark, where I used to pass by every day.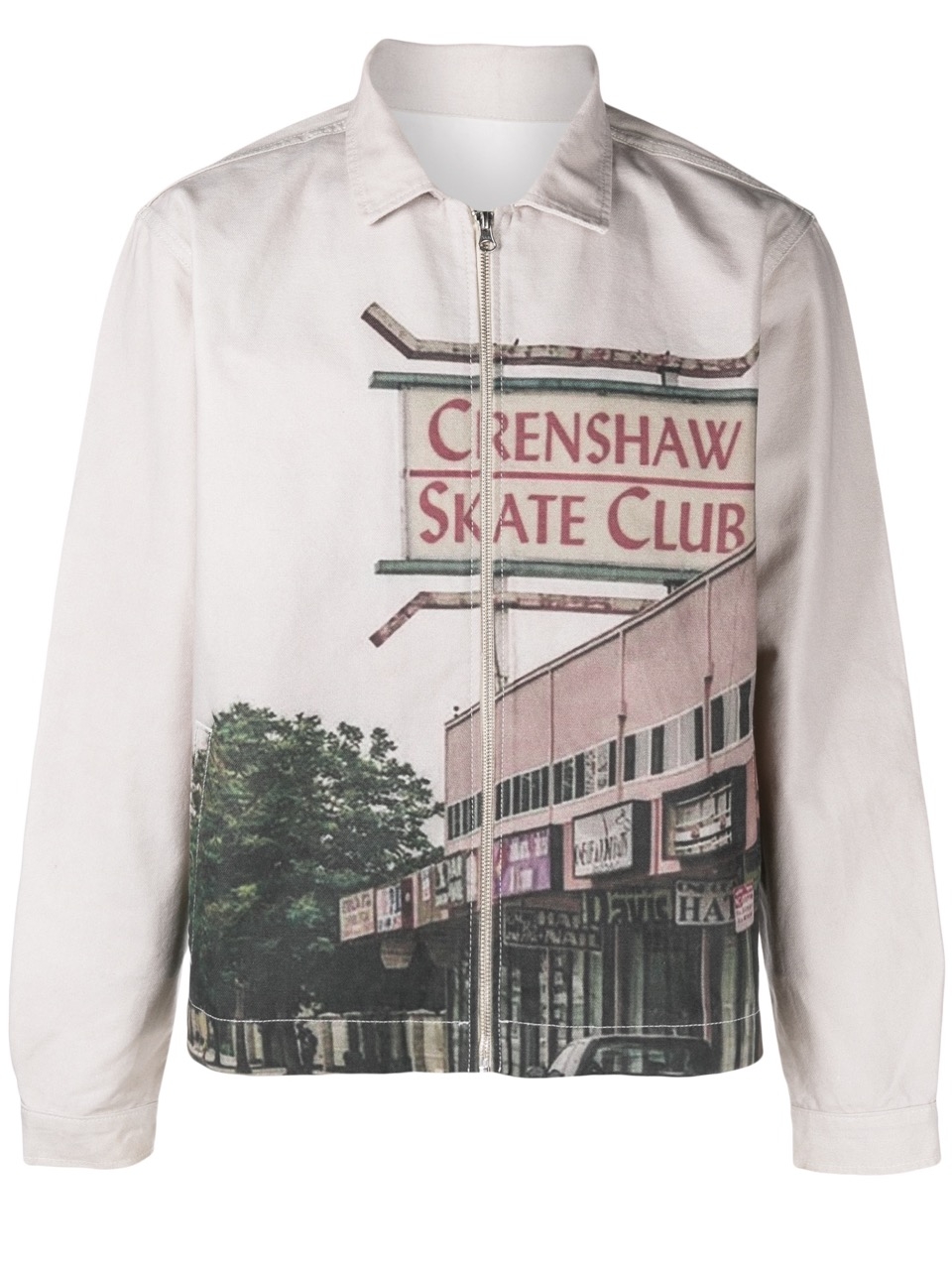 IB:What do you think sets CSC apart and how many members are there?
T.M: The messaging surrounding the brand. Saying that, I don't like to operate as a "brand" in the traditional sense. There are 11 of us in CSC and all the models I use are my friends. When we are doing shoots, there are no call sheets; it's just us hanging out, skating and grabbing food. It's not forced, it's real and it's community-based. Even when creating the pieces, I don't think about the product first, I think about the story. 
IB: In the fashion industry who have you taken inspiration from? Is there anyone you'd like to work with specifically? 
T.M: I haven't been afraid to walk up to people, even when I have nothing to really offer. I think I was passing out stickers on my instagram when I met some of my mentors now. 
For example, I met Salehe Bembury  I saw him at at ComplexCon about 4 years ago and I still have him as a contact — I just wanted to talk to him and learn. ZacFTP has been like a big brother to me, he bought my first shirt I ever made. Anwar Carrots too. I look towards a lot of black-owned brands who have done it on the highest level and take inspiration by seeing their operations and how they've scaled. I worked with Waraire Boswell when I was 12 during my first internship – I don't know why he trusted me but I would do mood boards and go source shape reference and vintage items for him.
I would love to work with Tremaine Emory. Everything he does is true to himself, which I really admire and look up to.
IB: What are you listening to right now?
T.M: It's all about Apple Music, not Spotify. The last thing I was listening to was Split Decision EP by Central Cee and Dave, Drakeo the Ruler… If we're talking more chilled stuff, Joe James, Finn Foxell, Lucky Daye, Bakar, SZA…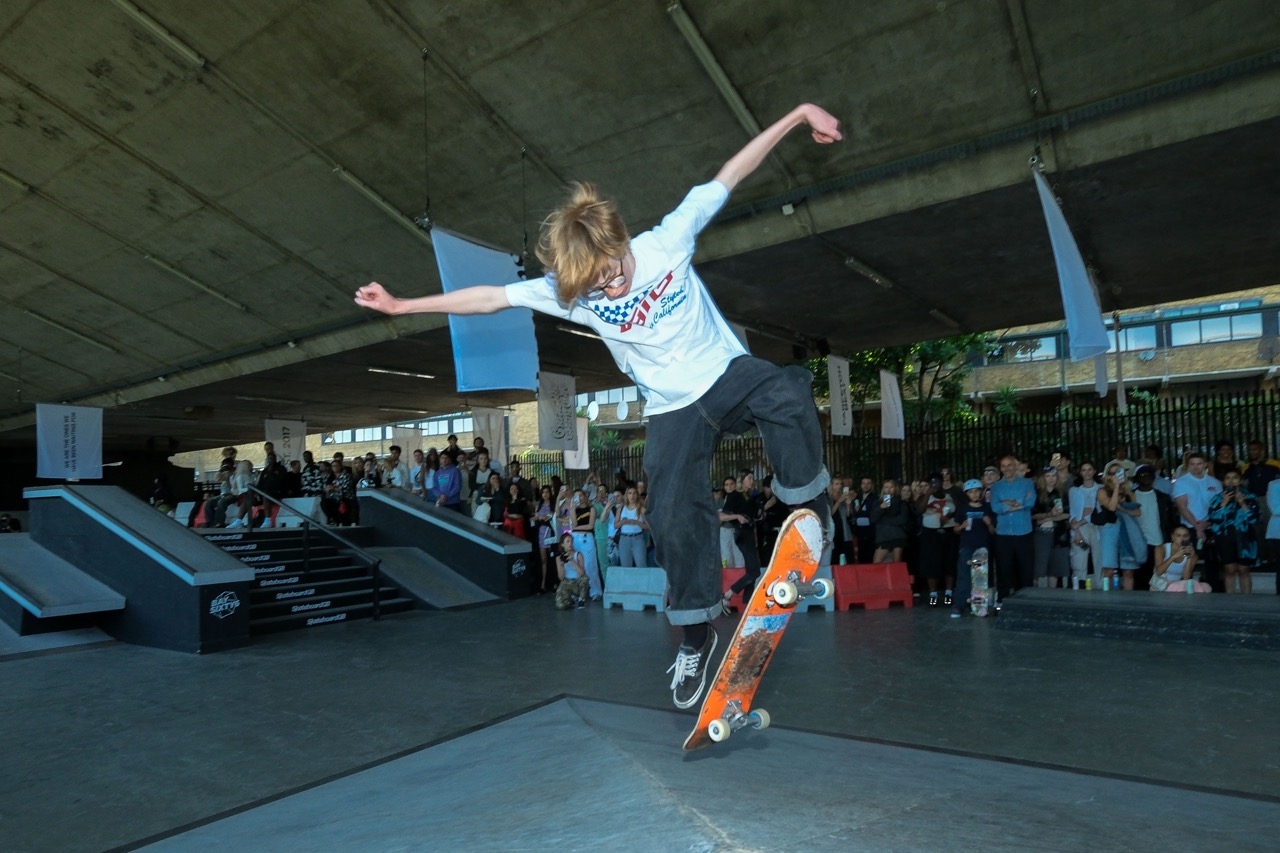 IB: How has the skating landscape changed in your opinion? 
T.M: Ever since the Olympics, skateboarding is more popular than ever. So with that, there's more inclusion but there's still a long way to go. Recently, there's a lot more representation of different types of skaters, for example there's dope brands that represent women skaters, like froSkate, but it's almost seen as a "niche" subculture and not just part of skateboarding as a whole. I want to see equal representation for everybody.
IB: What gets you up and going each day?
TM: Aside from skating, a big part of why I do what I do is for kids growing up that don't have a lot of positive role models – the perceived trajectory for success is that you either become a rapper or an athlete. Many don't know that there are other avenues and options. I want to not only help show them what can be done, but I want to lead kids through ways to make it happen and adapt it to their own way. I have my DM's open as a resource and I try to get up every day and lead by example.
IB: What word of advice would you give someone starting their own business, against difficult odds?
TM: I think there are a lot of fairytale stories –  starting a business is easy but consistently staying inspired to keep it up when you're not making money or not gaining any traction is another thing. If you're really passionate about what you're doing then stay persistent. If you have 1 follower, work on it as if you have a million followers.