CircleZeroEight have collaborated with Stone Island for Unfinished Symphony, a brand new zine focussing on the Italian brand and the culture surrounding it. For the zine's Editor's Letter, Elgar Johnson, CircleZeroEight editor-in-chief and creative director, talks about how he first got into the iconic fashion house.
When people use the saying "some things never change", it usually makes me cringe. But there is an exception to this: my love for Stone Island.
The early days of my love affair with the brand began through hearsay, of this super cool label that was worn by football fans and was really expensive. It was sold in two stores in my home town of Peterborough, both of which were located in the old arcade shopping area of Queensgate. The first, NIRO, was  the ultimate "made your money" store. Then there was Clues, the cool boy store where all the guys in there looked a bit like Cameron Alborzian, of Madonna "Express Yourself" video fame.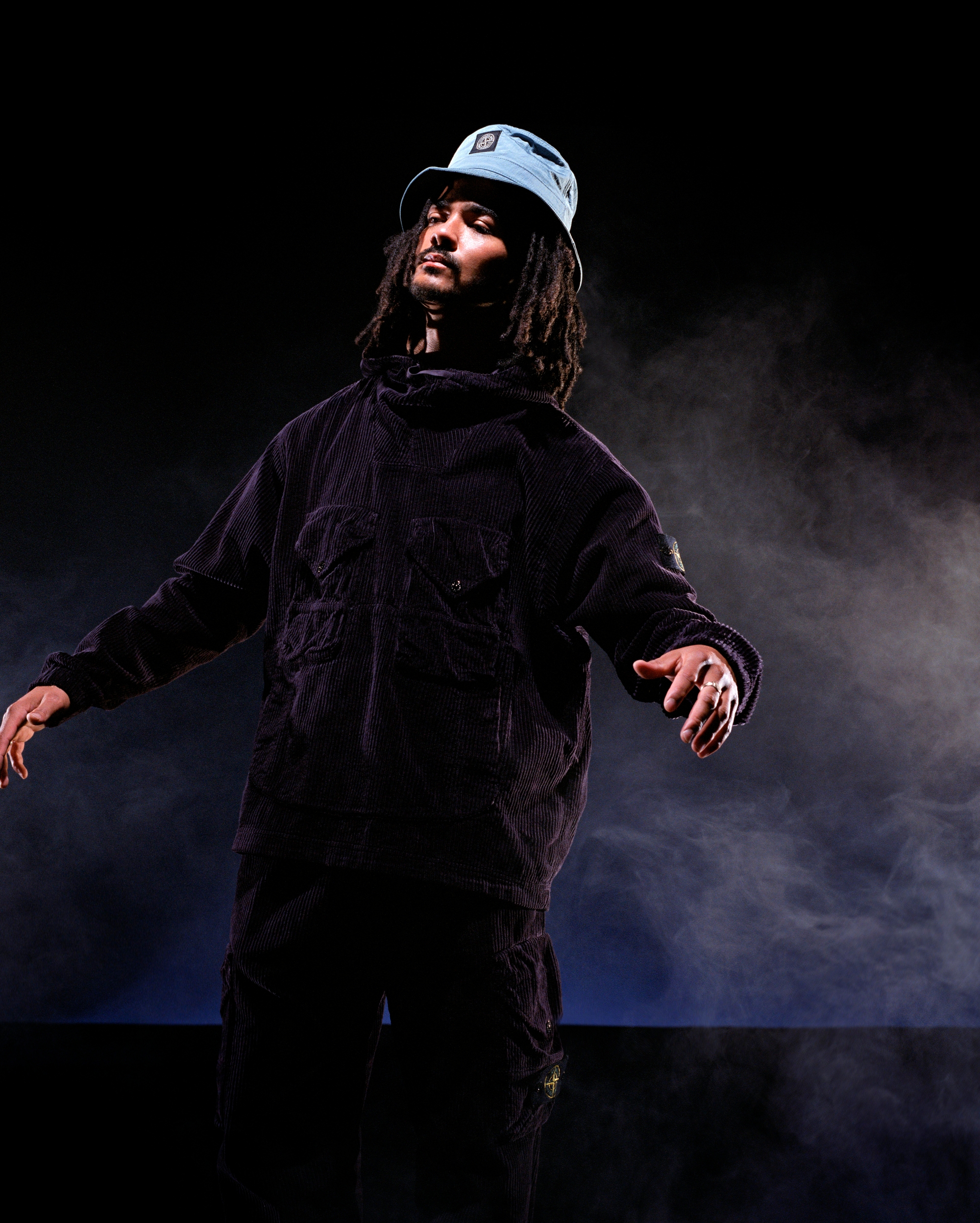 Whenever you ventured near either of these shops you were met with a judgemental look and a backhanded welcome, which was all part of the growing up experience I guess. Alas, me and my mates would look around and leave imagining how long it would take for us to save up for a piece of Stone Island, which was probably marked up to the high heavens by the regional trendy boys.
Another option was to get yourself down to the markets, where you could find a snide version of pretty much anything, including Stone Island. But this was never really an option for me – I've always rather saved up to get the real deal. It felt much more satisfying. I was slightly perplexed by the fact that my sister (a grunger at the time) had managed to get hold of an oversized fisherman's rib-style Stone Island jumper, which she wore almost religiously, albeit without the badge.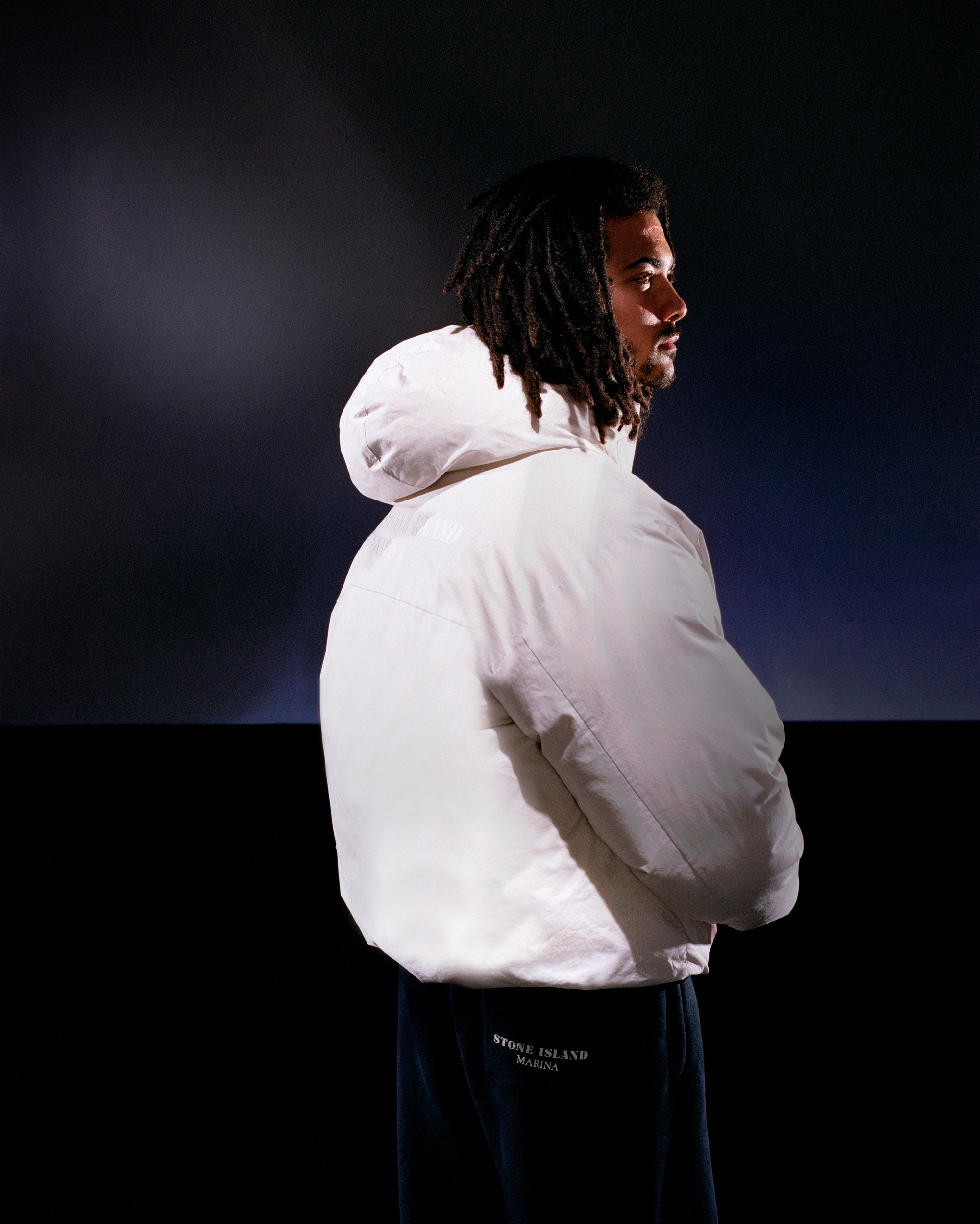 It was on a visit to Nottingham when I purchased my first Stone Island piece, from a store called Limeys. It was a classic, lightweight windbreaker in blue. On the train home I was in such a rush to show it off and plan the best day to wear it – as this item was strictly for the best occasions. Eventually it would become my uniform, and I would wear it everywhere from night out, to the football, to dates. I even distinctly remember being approached by a bunch of men, who propositioned me and asked me why a person of colour was wearing Stone Island!
Fast forward to now and I sort of understand their ridiculous ignorance. Stone Island has a way of making you believe you are part of a club. Not that particular morons club, of course, but a community of people all feeling good, looking sharp, and oozing confidence. It's a brand that has managed to integrate so many different types of people from all walks of life and backgrounds.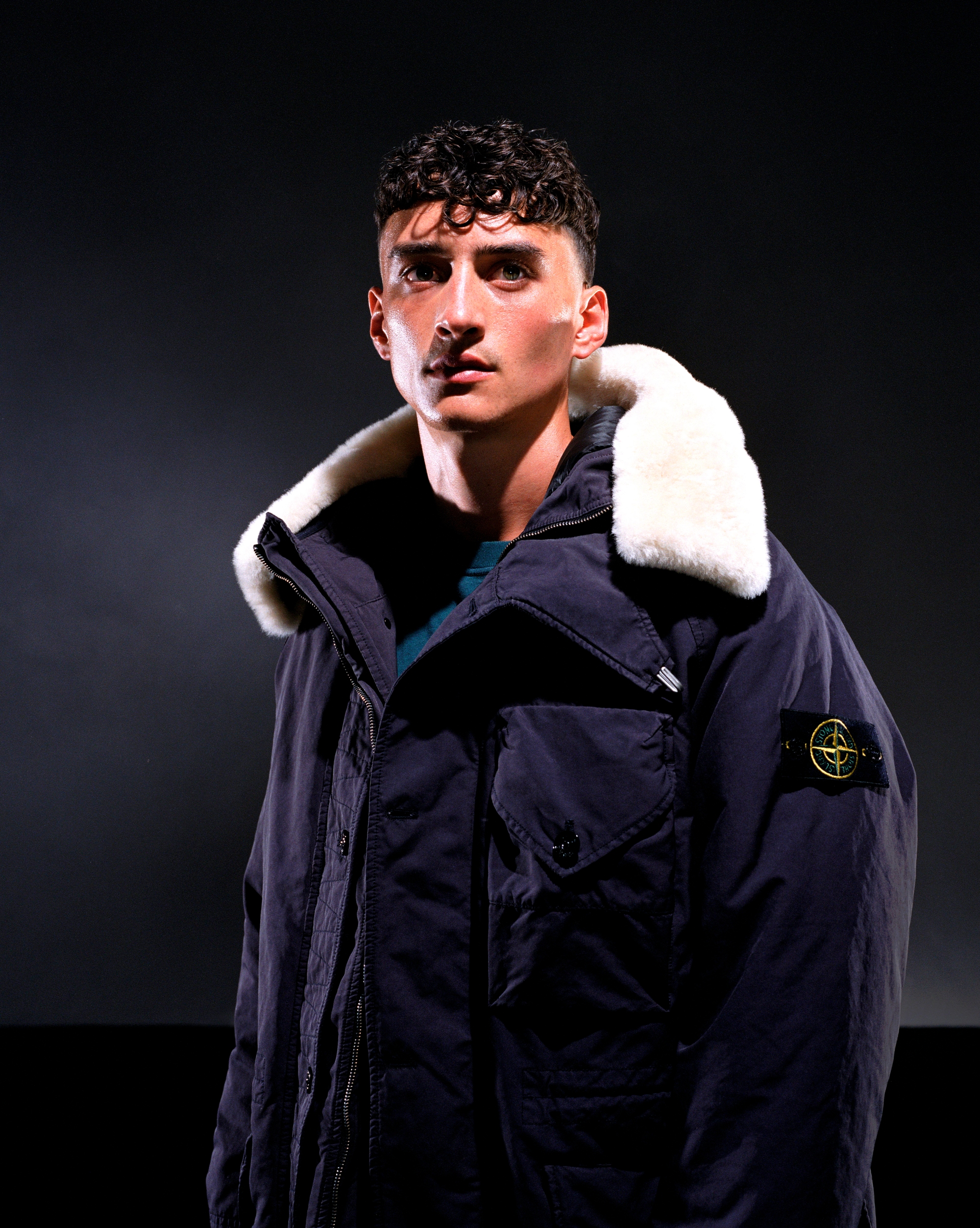 Stone Island still has its roots: it can be seen on the terraces all over Europe, but it's also worn by some of the biggest pop stars on the planet. It's one of the great phenomenons in the world of sport and style, having managed to survive the test of time and influence so many genres. Stone Island has never had to question its identity but, uniquely, it has made its customers evolve and question theirs.
Some things never change, simply because they don't have too. 
For this limited edition CircleZeroEight x Stone Island zine we have worked with contributing editor and family member Ewen Spencer to capture the new season collection.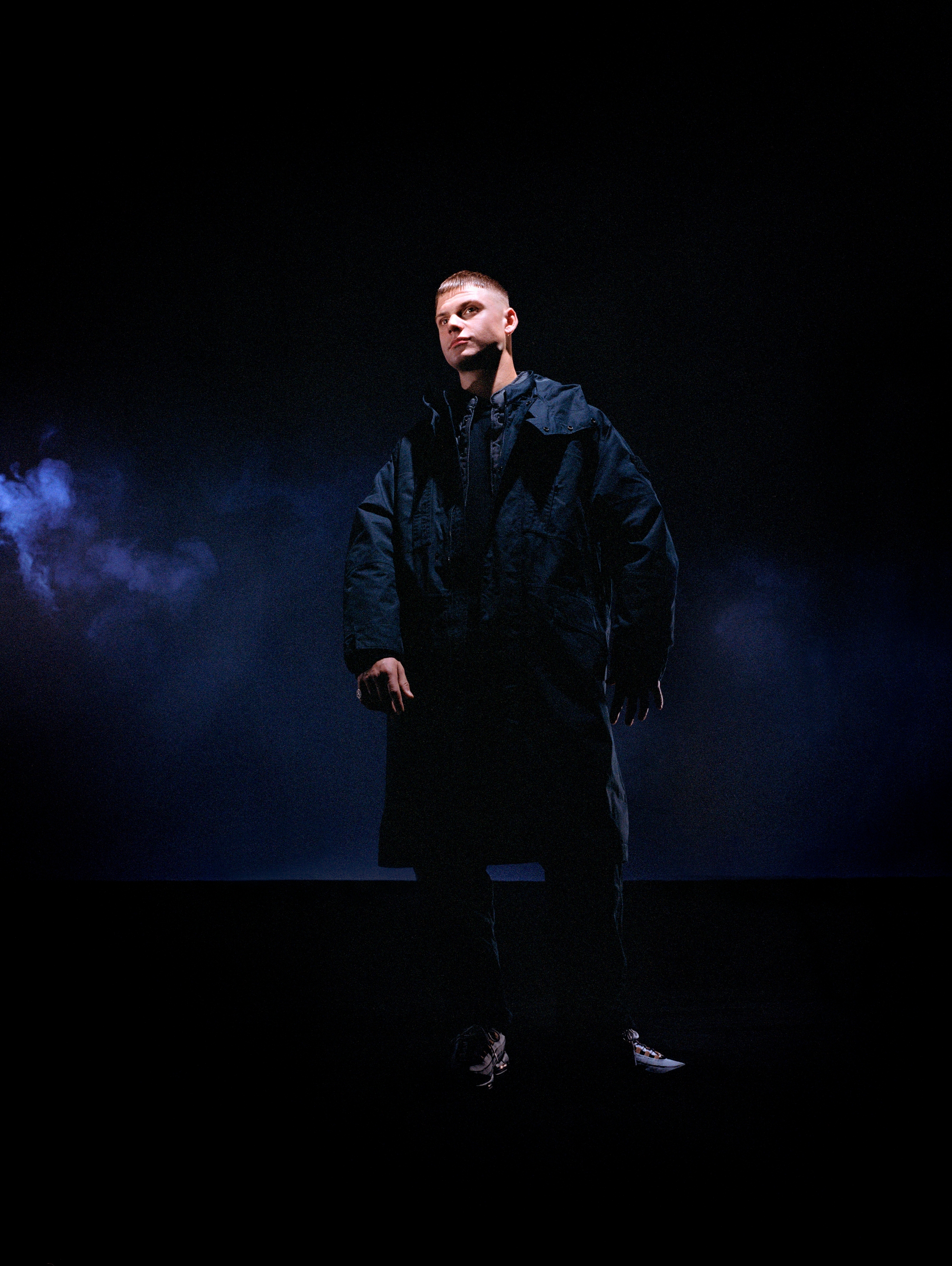 We also went outside to meet Youwasntder, a community of individuals using their drive and determination to help each other be the best they can be in whatever direction they choose. 
I finally – after many years of trying – managed to interview one of my all time heroes: the icon that is Carlo Rivetti, the man who brought Stone Island into mine and so many others' lives.
We hope you enjoy this short zine of Stone Island, seen through a CircleZeroEight lens!
EDITOR IN CHIEF & CREATIVE DIRECTOR
Elgar Johnson
PHOTOGRAPHER
Ewen Spencer
EDITOR & STYLIST
Gary Armstrong
FEATURES EDITOR
Jimmy McIntosh
MANAGING EDITOR
Nick Davie
DESIGN
StudioSmall
ART DIRECTOR
Martha Gibson
PRODUCTION
Lawless
EXECUTIVE PRODUCER
Stephanie Lawley
PRODUCTION ASSISTANT
Jordan Kilford
DIGITAL OPERATOR
Neil Bennett
1ST PHOTO ASSISTANT
Okus Milsom
2ND PHOTO ASSISTANT
Tom Porter
STYLIST ASSISTANT
Art O'Neill
GROOMER
Nat Bury at Leftside Creative
GROOMER ASSISTANT
Sakura Kanaoka
CASTING
Kuba Spencer
CAST
Rory Heathfield-Smith
Taran Hicks
Karlmond Tang
Harry Hulme
Noah George
Lucien Parsons
Lawrence Walker
Stan Dickinson
Fem
Alfie Cain
Mehdi
FK
Joey
PRINTING
Danny Kirk Prints Ltd.