Stavros Karelis is force of nature in the UK fashion industry, with 10 years of Machine-A under his belt, the now-iconic retail destination in the heart of London's Soho area has just undergone a transformation, with a redesigned and expanded bricks and mortar concept store housing the Machine-A brand of contemporary high fashion from new designers to established brands.
And in the 10 years since the store opened its doors on Brewer Street the area has seen something of a renaissance, with Palace, JW Anderson, Carhartt, Stone Island, CP Company and Fiorucci all taking up residence amongst the japanese restaurants and sex shops.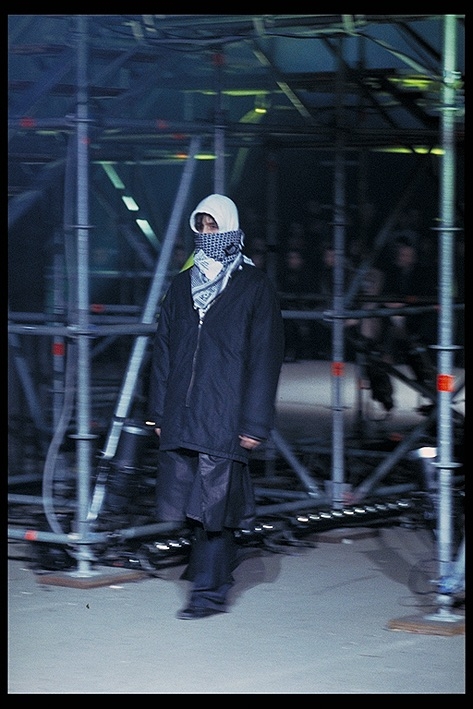 Simultaneously, Machine-A has a new retail store on the other side of the world, having just opened in Shanghai, for Karelis it was extremely important for the two spaces to share the same visual language, working with young architect Peijing Lu to imagine the union of these two incredible locations with an emphasis on brutalist finishings, whilst creating areas of solitude within the space to maximise privacy. Karelis explains, 'Beijing Lu used to work for us at Machine-A. Starting as an intern, she then worked on the shop floor all while she was studying for her architecture MA in London. So she's a very young architect and for me that's so exciting because that's what Machine-A has always represented.' 
This feeling of family and community is extremely important to the DNA of Machine-A,  Karelis and his close friend, stylist Anna Trevelyan, launched Machine-A together, bringing in designers who they both admire and had forged relationships with that have grown and developed over the years, becoming a type of mutual appreciation society between retailers and brand that is hard to replicate.
'When we first opened Machine-A, it started with me and Anna [Trevelyan], who is obviously an incredible stylist and also very much involved with this young generation of designers that were coming out. Designers like Nazir Mashar, Astrid Andersen, Sean Samson and Cottweiler; it was this really incredible vibe of designers that actually started dominating this completely new trend of sportswear as a new luxury. And it was one of the most powerful parts of our launch and I think it really determined the concept of Machine-A in those first few formative years. I always try to keep away from throwaway trends, or like, very 'high-fashion' brands, but I always wanted to connect with the designers that are pushing boundaries.'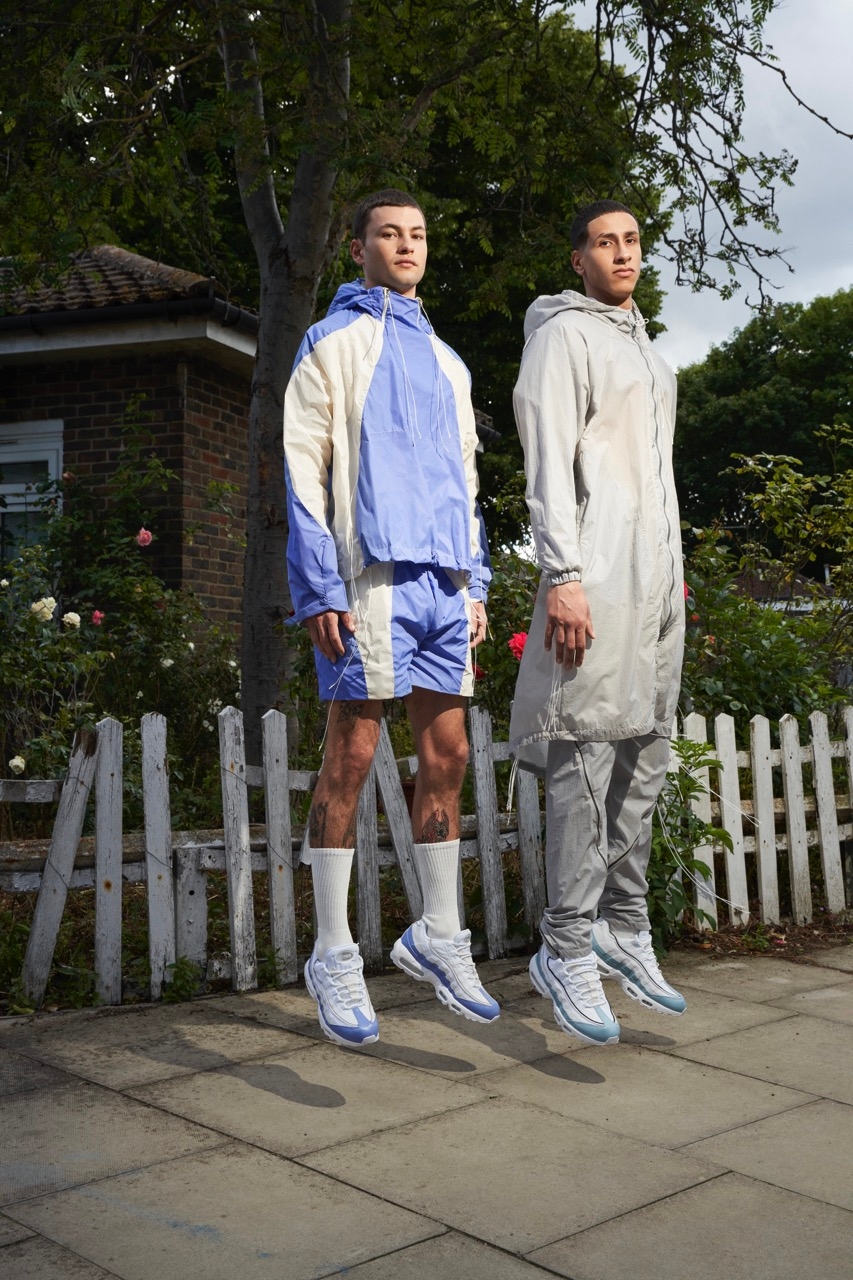 And this boundary pushing has continued through the years, bringing in new designers who are reshaping how we see sportswear, and in turn how that impacts fashion, a particular favourite for Karelis is British designer Saul Nash, explaining what first drew him to the young designer:
'Saul is an incredible example, I remember the first day that we met actually, he came to present to the New-Gen committee [of which Karelis is a member] and I remember him presenting his collection and introducing himself,  explaining that integral to his designs is performance, he's an incredible choreographer and dancer himself. So the way that he designs and constructs the garments is about performance and it's about the act of performing in the world of dance and movement. So I remember the interview and he was showing us the garments and those secret zippers and how it's constructed to have the movement of the body. And so, during this quite formal interview, Saul says "I can show you how it works" and so, in front of the 5 people sitting there, he started dancing in front of us, doing pirouettes, and showing us the movement of the body. And that was it for me. Even now that I'm telling you this, I have goosebumps, because I remember those little moments realising that this person knows what they're doing with their collection and with their brand, and it's the real thing.'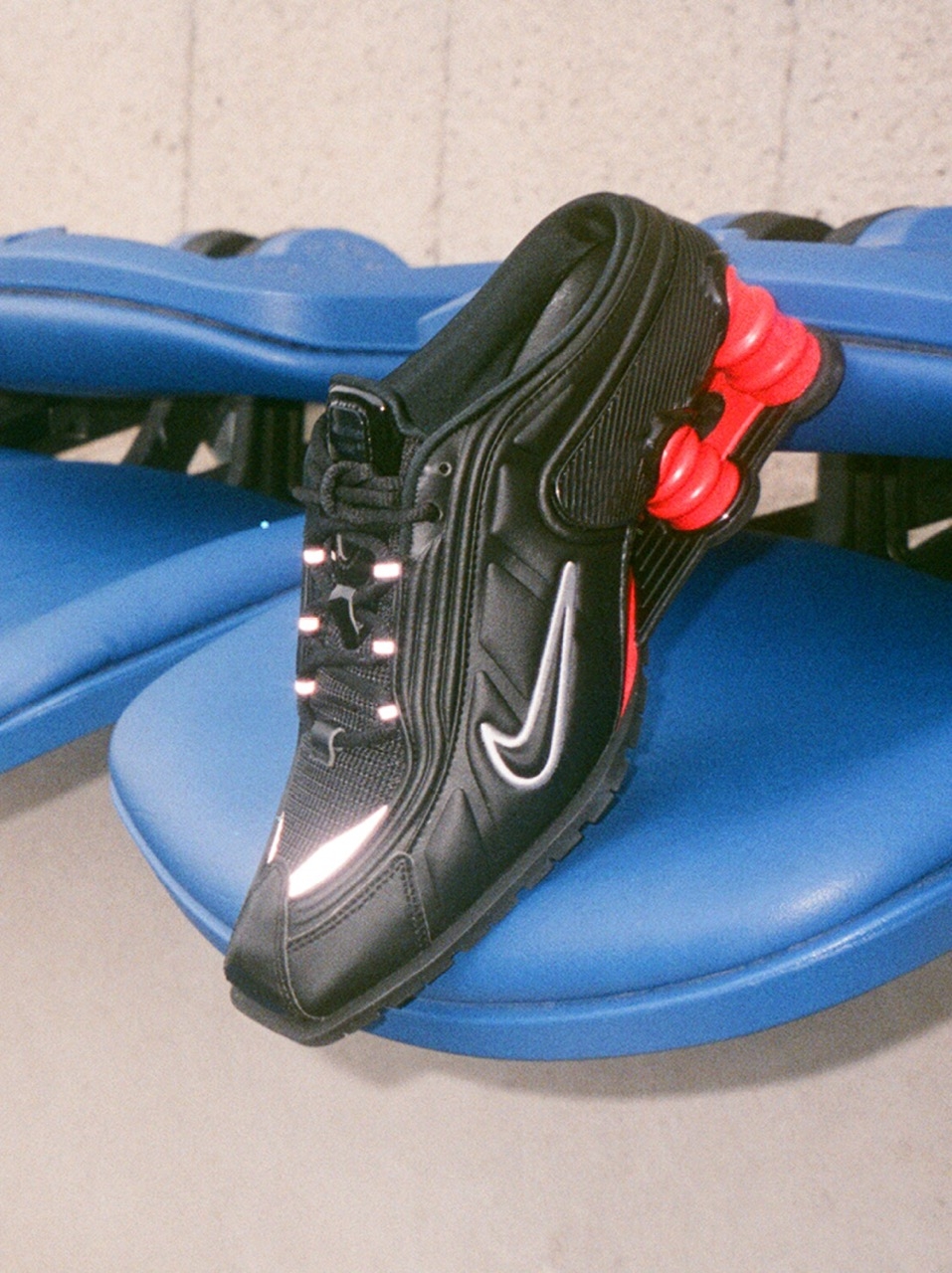 Another designer exemplifies the intersection of fashion and sportswear so organically is London designer Martine Rose, whose visual language is immersed in the cultures, and sub-cultures of the city, an irreverent blend of high and low, surreal and hyper-real, creating a uniquely singular vision, and garnering a dedicated following, from Rihanna and Kendrick Lamar to Hailey Bieber. For Karelis, Martine Rose is London style:
'Martine has, for a long time, represented London, pushing it forward, whilst honouring the culture of London in so many original and honest ways. And you see even her collaboration that she did with the England Women's football team [in collaboration with Nike]. I think she is a genius, people like her are why fashion is so important in representing the world in a cultural context.' 
For Machine-A, its door and now open in two continents and the cross-pollination of these two cities is being seen in the brand mix of both; an exciting opportunity for brands to increase their reach, something that Karelis is passionate about; for him this business is about emotion;
'The point where you're connecting with something, or even disconnecting, and that emotion is very important, which you find in designers when they do something real. Their aesthetic design skills can recreate a culture and sensibility so strong that then creates a community, say in London, or Shanghai, that can then grow and develop into something that reaches the whole world.'
And with that sort of mindset, it's clear that this Machine-A is not slowing down anytime soon.