In just over a decade, 'Football Twitter' has gone through several phases and subcultures. First came the Bundesliga bores; the early adopters of statistics and insider football language, accessorising their vintage Leverkusen shirts with well-thumbed copies of Moneyball. They were evangelical about the German League, seeing it as an incubator of new ideas and potential superstars. They were right about Ilkay Gundogan, but very, very wrong about Lewis Holtby.
Then came the Serie A-philes. Reared on Dailymotion rips of Football Italia, James Horncastle podcasts, and clips of flare-wielding Roma ultras, they espoused the virtues of catenaccio, Immobile, and were convinced that Andrea Dossena never got the chance he deserved at Liverpool. This scene ran hand in hand with the concept of the 'Football Hipster' – the studied, obscurist fan who saw the Premier League as still living in the Dark Ages.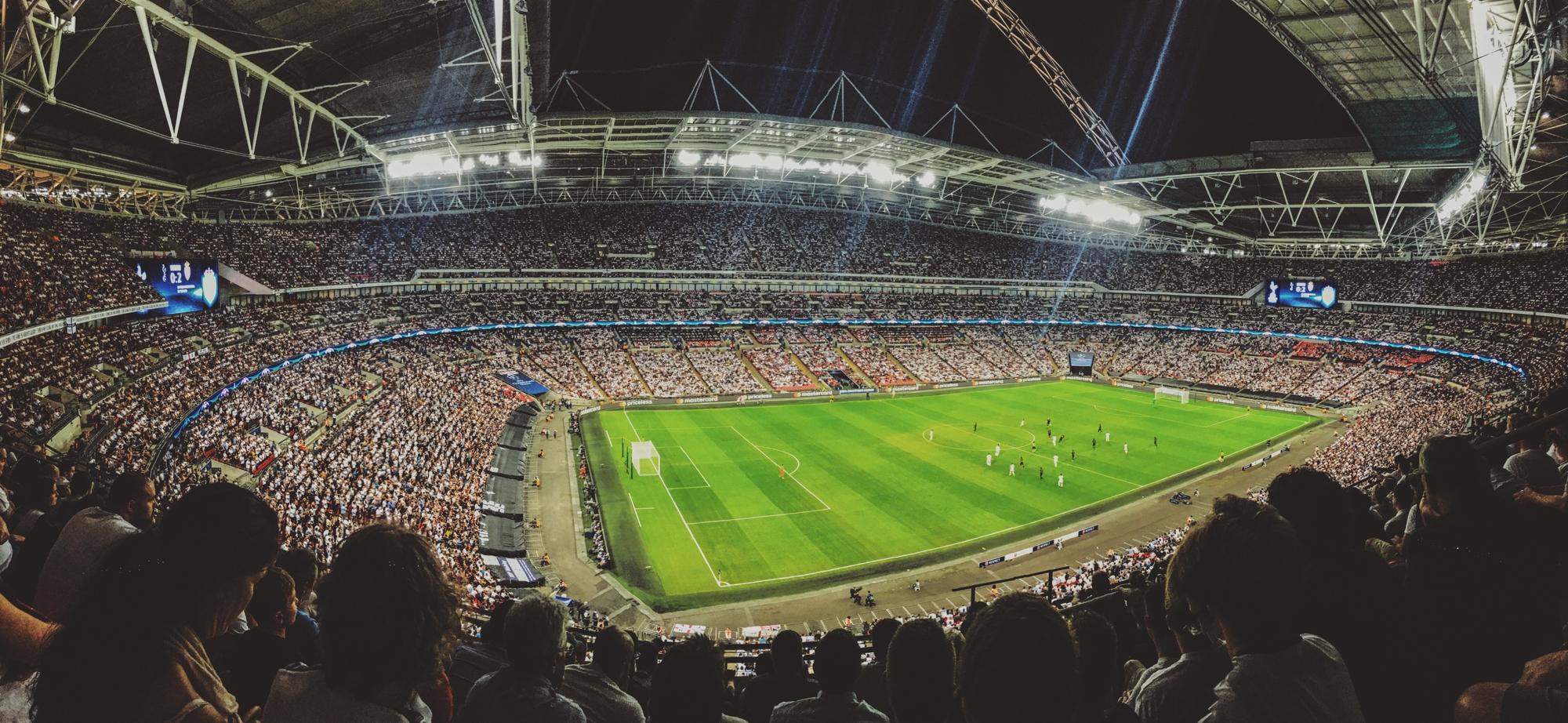 On the flipside, there were the endless lowbrow, low stakes Football Twitter (now X) culture wars.'Pessi vs Penaldo'. 'Wenger Out' (and, obviously, 'In'). 'Jogba'. Lukaku's jeans. Somewhere in the middle of it all were the 'heritage fans', the ones who would be laughed out of town for saying things like "Deeney could do a job for us".
Today, things are moving at dizzying speed. And as someone who has slowly curated his timeline to a brutal, streamlined mix of 'news, funny people, and football', I see the changes every day – the crazes, fetishes, and phraseology of a social media culture with a magpie instinct for fads. A world in which everyone has become Jose Mourinho's favourite epithet: a "football Einstein". 
With modern football tactics like inverted fullbacks, box midfields, 'elbow' back fives, De Zerbi's centre-back stud trick, and sweeper keepers entering the public consciousness, a new kind of amateur football pundit has arisen. These are the people who genuinely seem to believe they know more than the coaches; that they're an undiscovered genius waiting to be pulled out of the stands.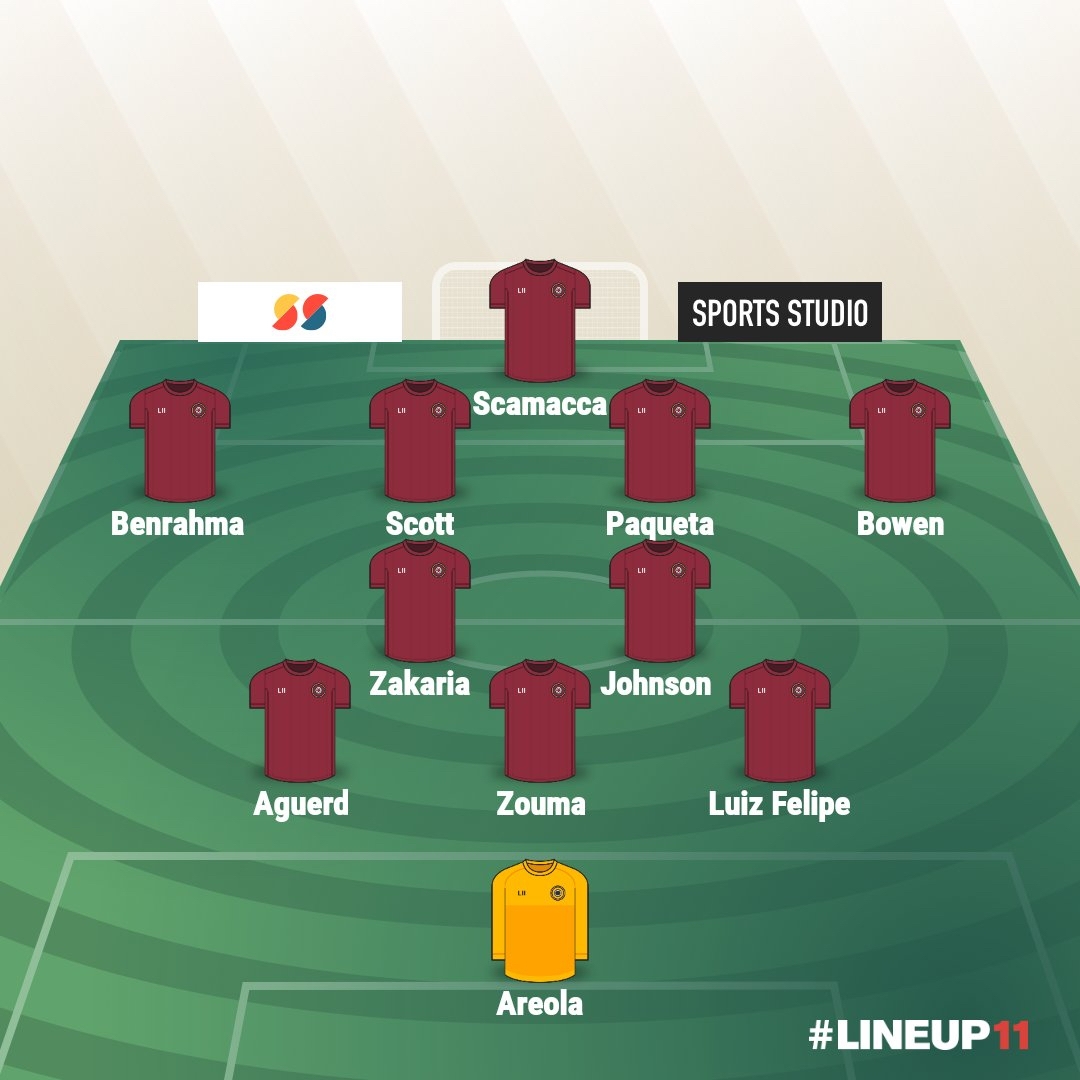 As the new season kicks off, the current trend is to post speculative line ups for your team, whether or not they have any basis in reality. One West Ham fan recently typified this best, assembling a side that goes against all of David Moyes' two decades of managerial nous – offering up a version of the Hammers which features no full backs, but instead the squad prospect Ben Johnson and the yet-to-be-signed Denis Zakaria as the aforementioned 'inverted full backs'. The front line was led not by stalwart Michail Antonio, but by the misfiring Italian Gianluca Scamacca (who has since been sold to Atalanta). Behind him sit Bowen and Paqueta, but also 19-year-old Alex Scott, who last week signed for Bournemouth from Bristol City.
The model of these hypothetical fantasy teams seems to work like this: a weird formation the manager would never play, a couple of players who are nowhere near signing, an unproven youth team player or two, and someone played horribly out of position. It's an idealised, never-to-be-realised, totally unfeasible vision of a side, one influenced by YouTube compilations, obscure transfer scout reports, and whatever it is that Pep is currently doing.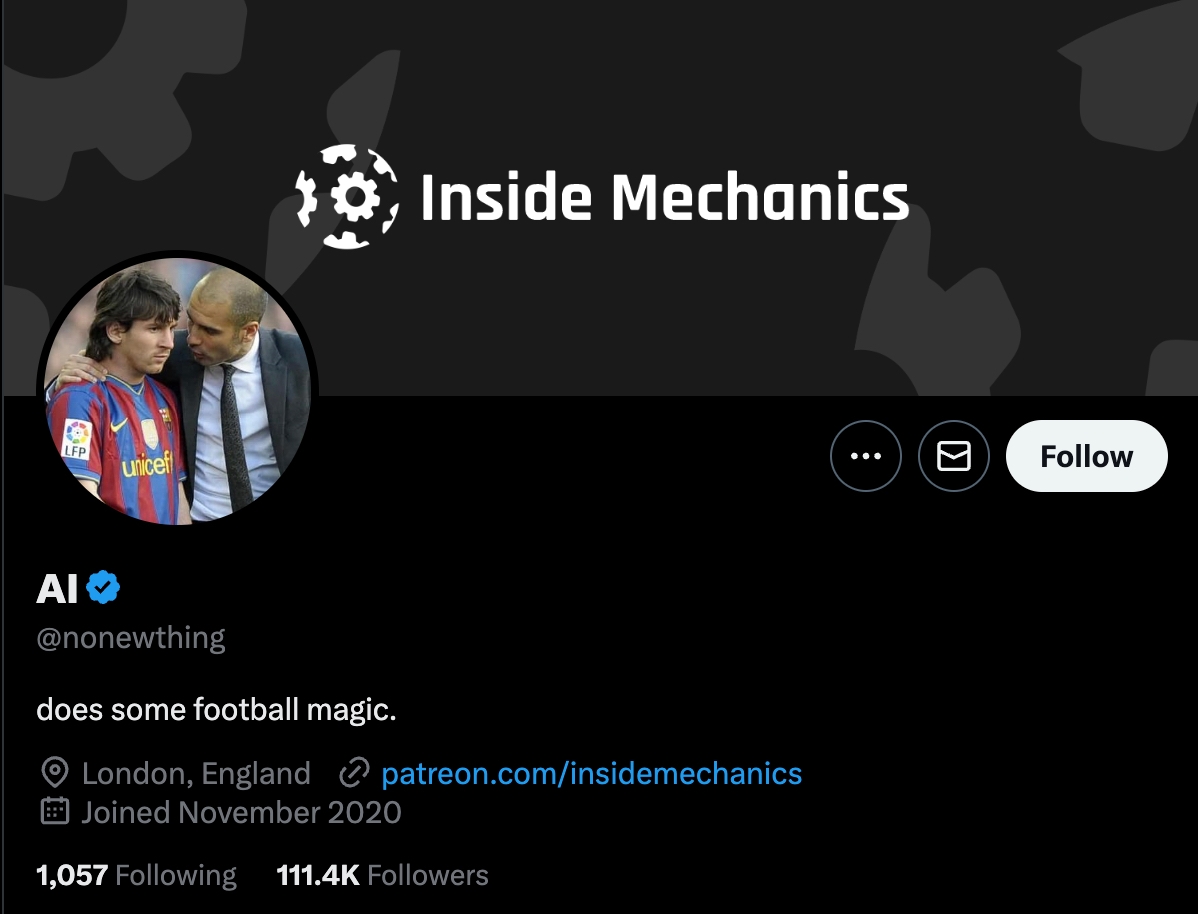 This scene has its heroes, its rabble rousers, and its demagogues. Perhaps the most fascinating character of all of them is @nonewthing, a Twitter account that takes Football Einsteinism to a whole new level. @nonewthing (sometimes known as AI) is an Arsenal fan – and an Arteta admirer – but one who seems to believe only he possesses the secret knowledge that will finally unlock the title for them. AI's ideas range from the sensical, to the downright delusional. For some time, they were leading the charge for Arsenal to sign the widely-mocked Harry Maguire, declaring him to be on the same level as Rúben Dias and Matthijs de Ligt. They hinted that Maguire should play ahead of the supreme William Saliba, and deemed him the "highest quality to price/perception ratio among European footballers". What that means, nobody quite knows, but takes like this have won AI legions of obsessives – and their fair share of detractors.

They're also fond of an obscure coinage, creating the concept of the 'garden wall' defender, ("Short, thick, impenetrable, running power, will stick with you everywhere you go"). According to AI, Man City's Aymeric Laporte has fallen out of the first team because his "biomechanical composition is inferior to the garden-wall prototype". If you're so inclined, you can pay a whopping £85-a-month to access all these thoughts and more, at the highest level of their Patreon, Inside Mechanics ("A knowledge-focused platform for lovers of the beautiful game"). AI hasn't posted to it since June.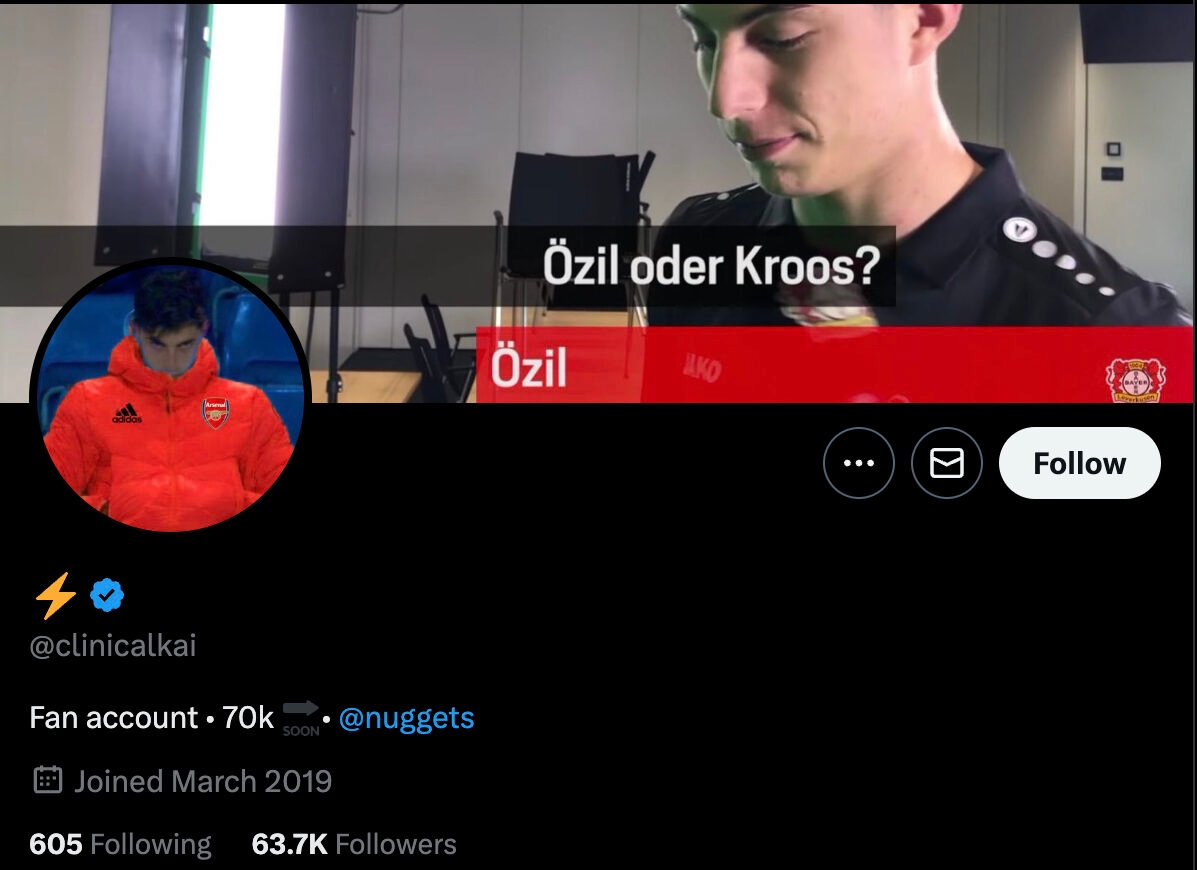 Then there are people like @clinicalkai, the Kai Havertz superfan who has actually switched club allegiances from Arsenal to Chelsea following their hero's move. Predominantly, this world is made up of faceless, shifting accounts, positing reactionary, ridiculous opinions and setting up pointless wagers like: "I will gift all of my followers 1 BTEC if Mason Mount breaks 10 G/A this season". How different they really are to the Messi vs Ronaldo zealots, is up for debate. 
It's clear though, that some people on Football Twitter are hoping to be transposed out of the social media wars into the actual game. While @nonewthing claims to have 'worked in football' (note the past tense), others have actually been plucked out of the discourse. At Leicester, Brendan Rodgers hired tactics blogger Jack Lyons to his staff, and Marcelo Biesla recruited another young blogger, Matias Manna, who came to the footballing world's attention with his detailed analysis of Guardiola's oeuvre. Yet it should be remembered that these young men were writing professional, measured blogs – and not spouting off nonsense about playing Declan Rice as a wing back.
Yet, it is perhaps all just a natural reaction to a sport that is very much entering its Sgt. Peppers-era. The game appears to be changing every season, in a concertina effect of wild experimentation and back-to-basics ideas. The positions players are assigned, and even the very idea of a formation itself is up for grabs. So it's really no surprise that these eager fanatics will try and reflect some of this on their own timelines.