Adam 'The Assassin' Azim is a 21-year-old light welterweight boxer of Kashmiri heritage, originally from Slough, England. He comes from a family of fighters, with uncles and cousins competing in Kūdō (a full-contact mixed martial art that originated in Japan, where protective headgear and gloves are used), plus a few cage fighters too for good measure. Although he's the only boxer in his family, ever since he can remember, Azim has been immersed in fighting culture. It was only natural then, that he was to be involved in it from a younger age.
He first started training when he was four years old. "A lot of people are baffled about how I started out that young", he tells me. "[Boxing] was something that I could channel my energy into. I was very hyperactive as a child, and my parents played a big part in encouraging me to get involved". He explains how he and his family found it hard when he was growing up due to his struggles focusing on his schoolwork and studies, and how he used to get angry easily.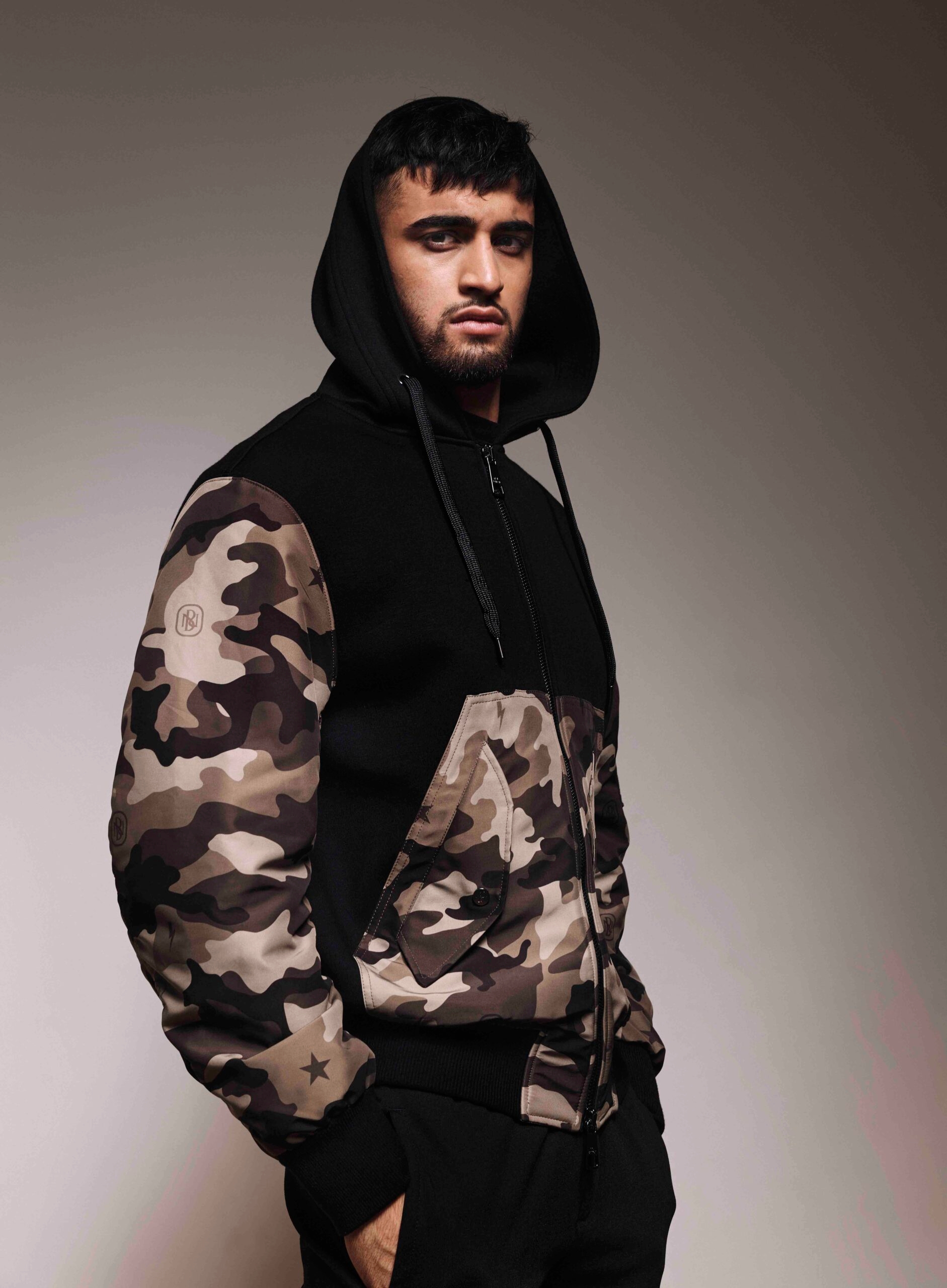 Eventually, Azim was diagnosed with attention deficit hyperactivity disorder (ADHD), a condition which is officially recognised to affect between two and five percent of school children. However, due to the difficulties of obtaining a definitive diagnosis, many children who have ADHD, along with their parents or guardians, may not even be aware. This is especially the case with young girls, as ADHD tends to manifest itself in less overt ways compared to boys.
Due to his struggles in school, Azim was homeschooled for the entirety of his secondary education. This is when boxing became his greatest focus. I ask him what he thinks he would be doing if he wasn't boxing: "I stop to ask myself that question all the time, but boxing has always been such a big part of my life. I suppose I would have done my GCSEs, A-Levels, and got a degree like most other people, but who knows".
According to the National Health Executive, between 2000 and 2018 the UK saw a 20-fold increase in ADHD diagnoses, with the figure continuing to rise sharply in 2023. Diagnoses were also around twice as prevalent in the country's most deprived areas. There's been a lot reported in the news about how ADHD is apparently overdiagnosed. However, it is important to remember that only a portion of the people who are affected by ADHD seek out help from medical professionals, so there is a strong potential for concrete diagnosis figures to be vastly understated. 
October marked ADHD Awareness Month – a global movement designed to create better understanding around the condition, and to encourage those who feel like they are struggling to reach out for help. Azim tells me he feels it's incredibly important for him to use his platform as a boxer and a sportsperson to raise awareness about the condition – not just in October, but all year round – to show people that they have someone to relate to, and to make a difference: "ADHD is something that's rarely spoken about in sport, and I think we should talk about it more". He feels privileged to talk about his experience, through a boxing context, to big outlets such as FOX and Sky Sports, and to bring an understanding of the condition to an audience that might not normally take too much time to think about it.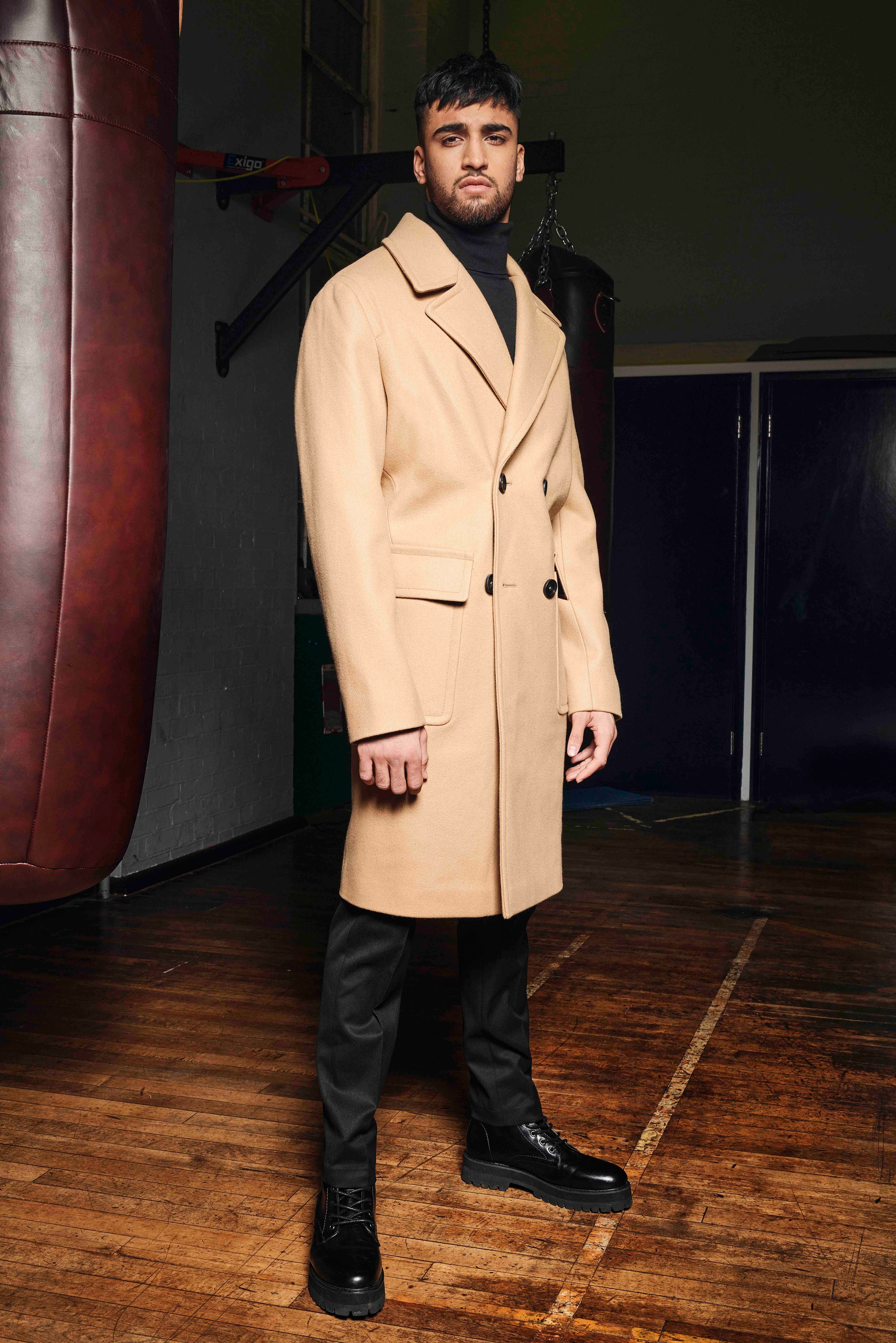 I ask him if he has any advice he'd like to offer those with ADHD, whatever their age:
"For me, it's always been boxing. I've gone down to the gym [and taken my anger out] on a bag", he tells me. "It doesn't have to be boxing, though. I have a friend who puts all of his energy and passion into football. Sport is great for this. Even if it's not sport, find something you're passionate about to pour your focus into, and use that energy you have in a good way to build towards something".
And building towards something is exactly what he's doing. Before turning pro in 2020, Azim won ten national titles, and was ranked the world number one youth amateur welterweight. To date he's participated in nine fights, with zero losses.
On the 18th of November, Azim is competing for the European Welterweight title in Wolverhampton against Franck Petitjean of France, a fighter who is 14 years his senior. Currently ranked UK #3 welterweight, he is excited for the challenge and is looking forward to seeing what he can achieve.
What started out as a way for Azim to help himself manage his ADHD has turned into a vocation which he fully dedicates himself to, and one he has seen much success in whilst he is still young and at the relative beginning of his career. He is, undoubtedly, due to achieve much more of this success in the future.
Azim's continued triumph in the ring, and his unwavering focus on fulfilling his full potential, serves as a significant reference point for people out there – especially young boys – who may find themselves struggling to fit into the world around them. He does this while being open and honest about the obstacles he has overcome, using opportunities that are available to him to shed light on a discussion which is important to not just him, but many others out there like him, too – even if they might not be aware of it.
Even if just one person listens to his message and learns more as a result, Azim's advocacy on ADHD is absolutely worthwhile: whether they're learning more about themselves, or getting the help they need and changing their lives for the better – or simply becoming a stronger ally for others around them.