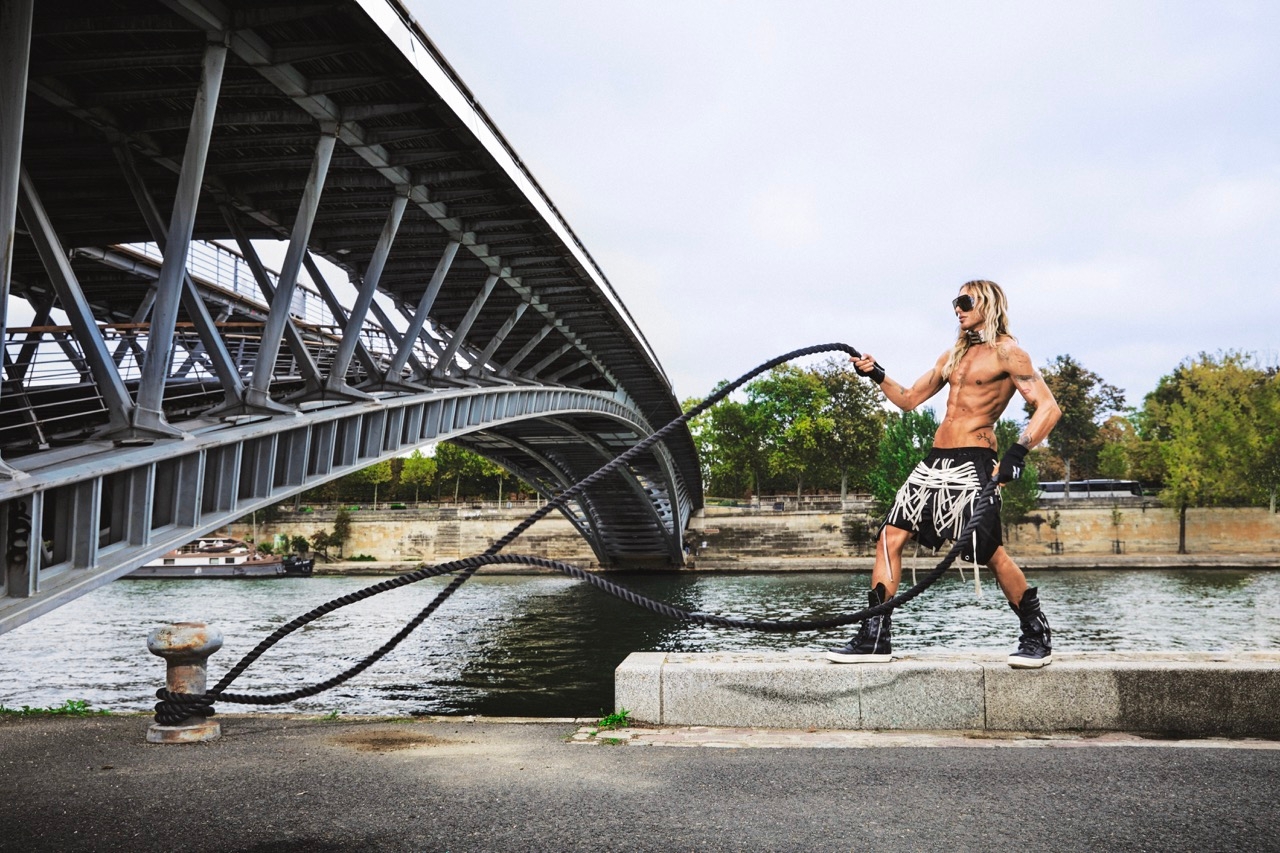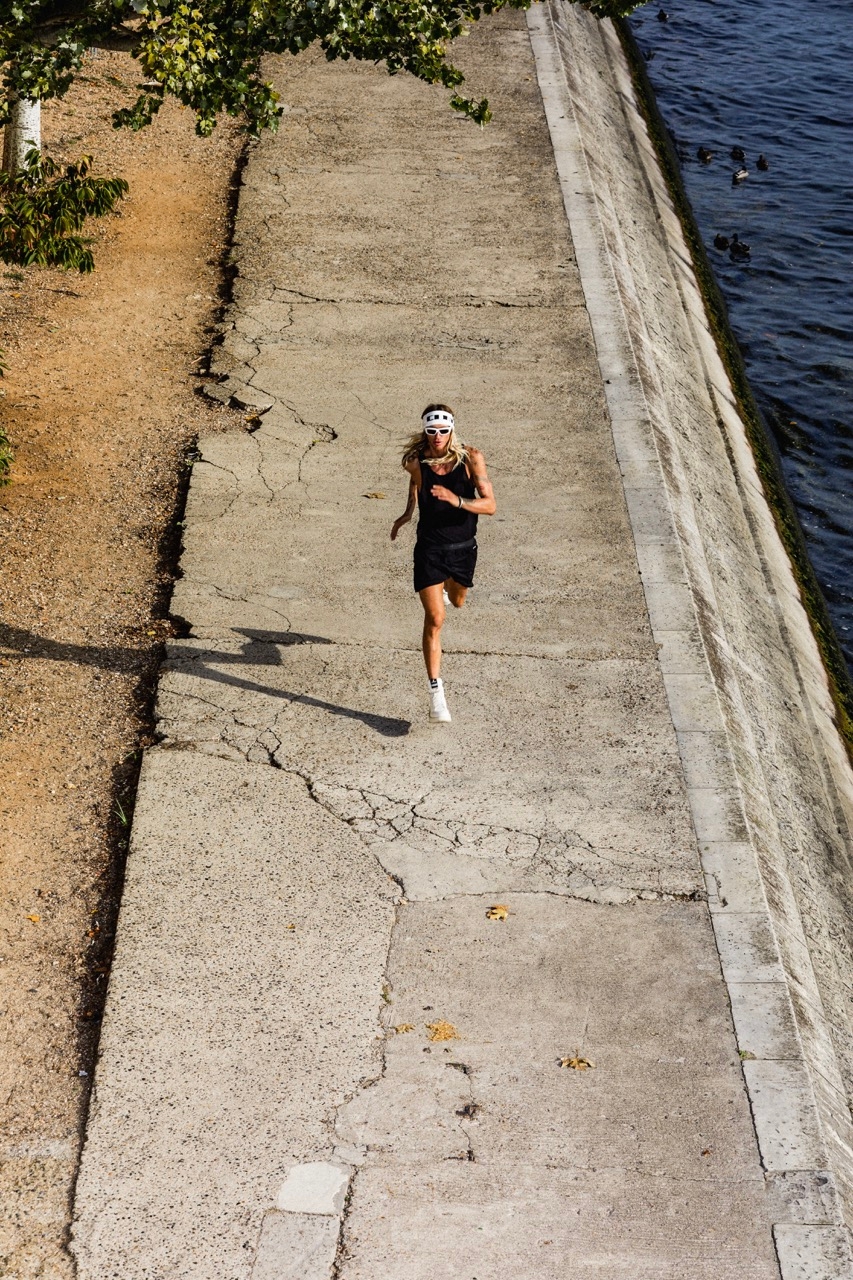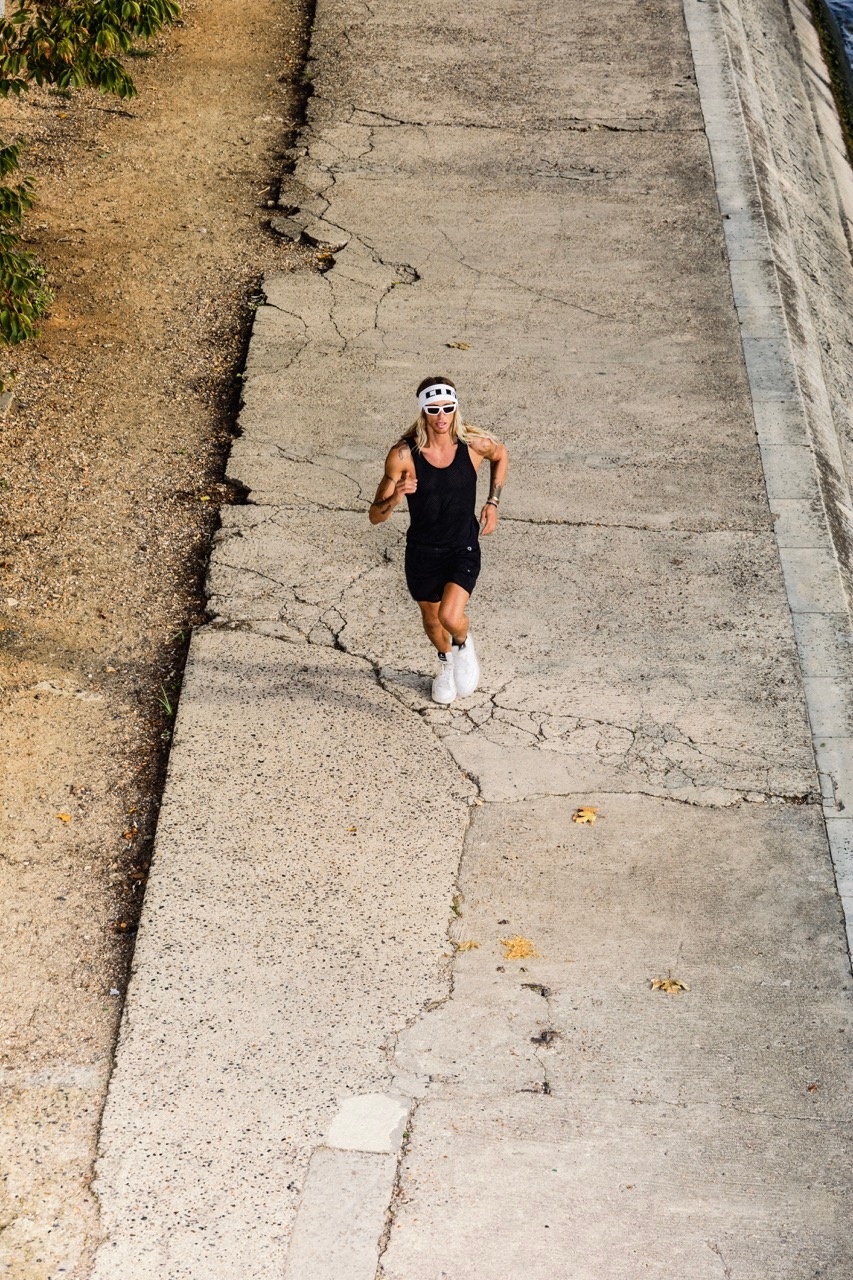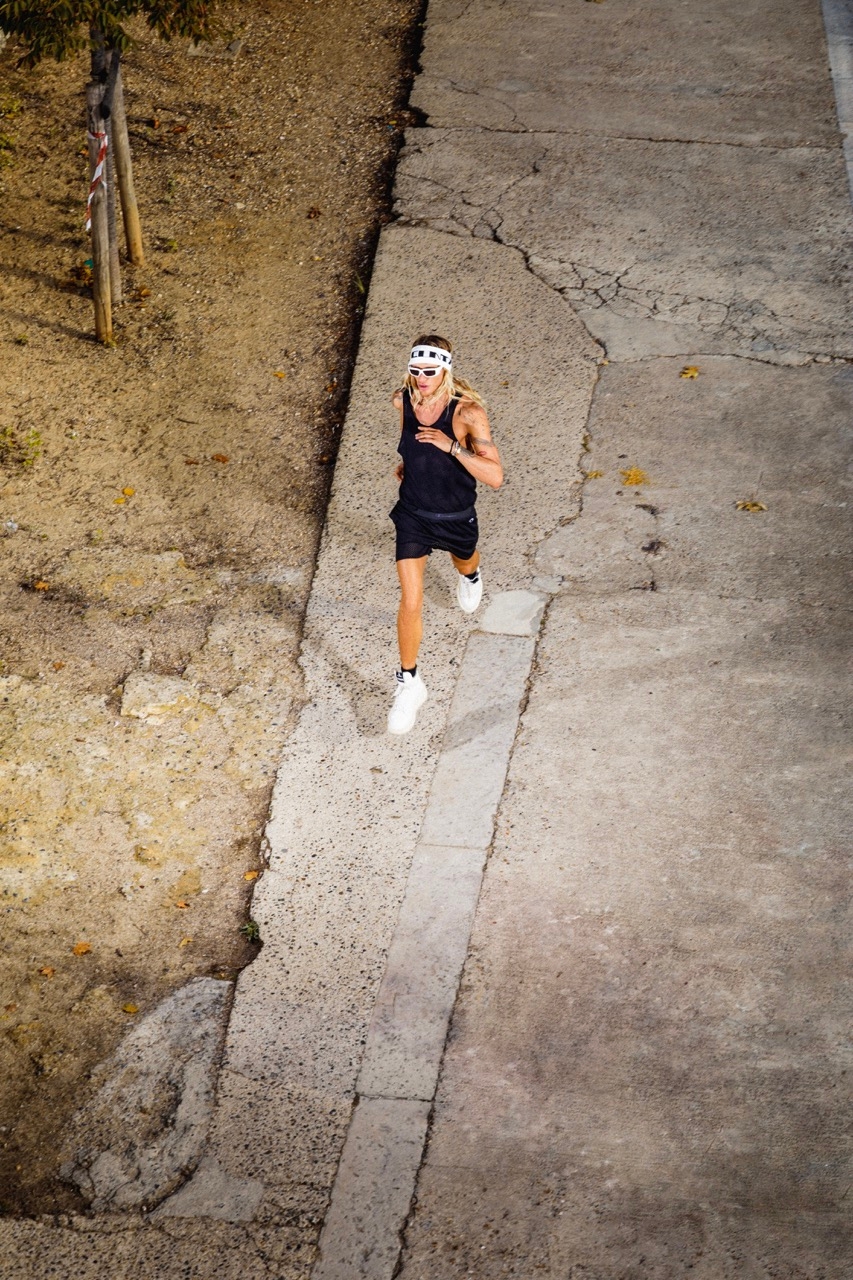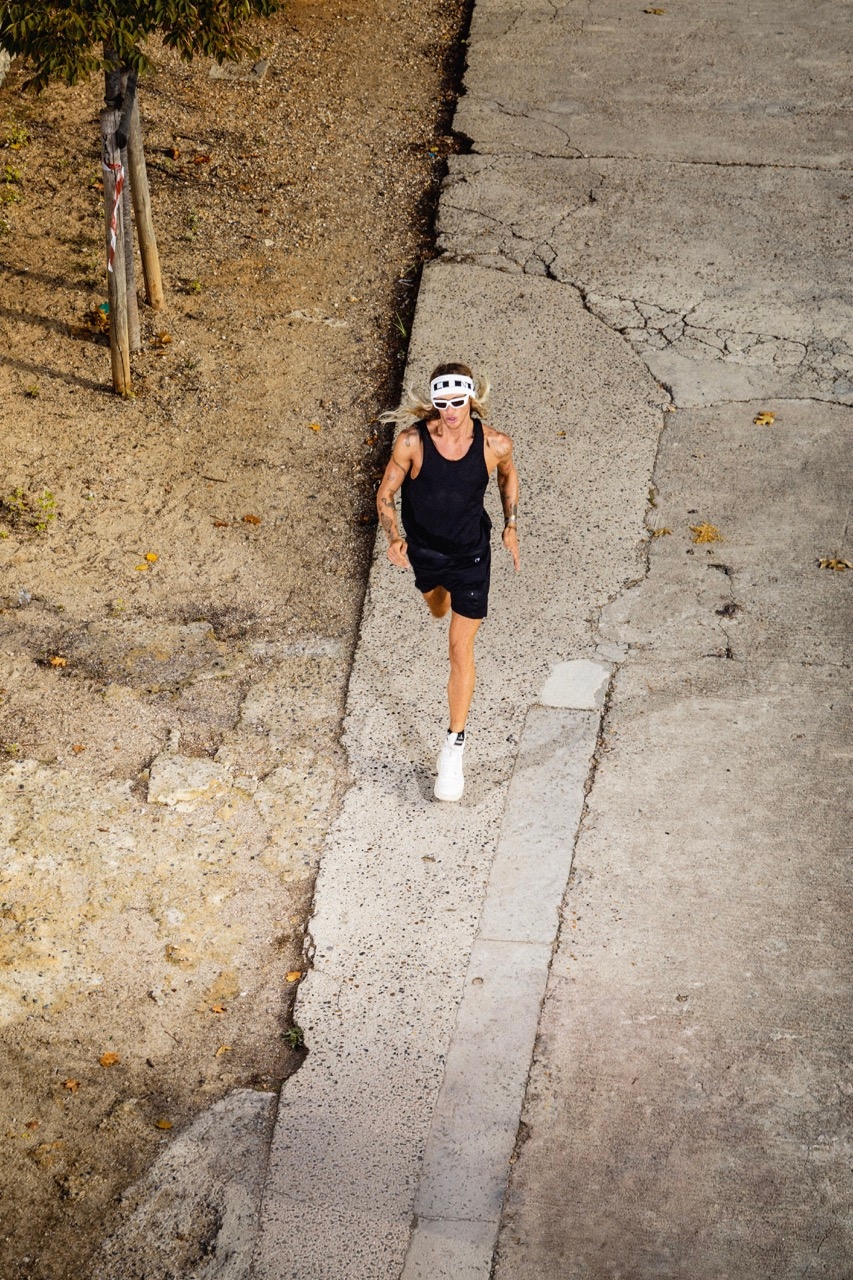 It is the morning of Monday 3rd October during fashion week and Rick Owens is in the back of a car driving through Paris, speaking to CircleZeroEight by phone. (The sonorous clinking of his wife Michèle Lamy's jewellery can, intermittently, be heard singing across the cabin.)
It is four days after the presentation of Owens' SS23 EDFU women's show, a moment where the graceful descent of a stone staircase at the Palais de Tokyo reminded – certainly it did this writer – of a gorgeous historic motif spanning the spectrum of visual arts. Set to the soaring vocals of Siouxsie's 'Dazzle', Owens was bookending his Egyptian period – in transparent leather. 
"I'm floating around free as a bird, which is what always happens right after my show," the designer explains, the horns and hustle of Parisian traffic in the background. Owens grew up in Porterville, a small town in California's San Joaquin Valley, and has been based in Paris since 2003. When he is working at the Owenscorp factories in Italy, he spends time at his monastic, travertine-lined apartment on the Venice Lido.
"Today I'm wandering here and there, visiting people, saying hello," Owens continues. A trail of photographs corroborate this, as any appearance of him is hoovered up by the internet. Seeing Rick socially is not unlike when people glimpse the Pope, or wait in line for a fist bump from King Charles III. 
Conversations with Owens are littered with pearls, the genius phrasings and thoughtful observations he drops gently, marking the way. The last time we spoke, he told me that a bomber jacket in duchesse satin is essential as it can take you "from the opera to the leather bar." The magazine we were speaking for, published by a very conservative shop, preferred the quip remain firmly in the latter, and censored him in print. Yet they had bought his collection.
Love it or loathe it, this is Rick: all of the dirt and all of the dignity. His building on the Left Bank, several brutalised floors of home/studio in the 7th arrondissement, used to be the offices of François Mitterrand. Look out through its front windows and the view is of the 18th-century Palais Bourbon, the seat of the French National Assembly. Has there ever been a more furtive stare? It's your call from whose side. 
Perversely generous is one way to describe Owens' designs. Surrender to a Rick Owens wardrobe and it'll make your life easier. Through offering clothes that stand apart – they are their own universe – his fashion can take you anywhere. Within his philosophy is a central devotion to the body beautiful. Like everything else, he has created it for himself.
"I've been wearing deep V-necks and showing off my tits, because I'm not going to have them forever," Rick says of his current look. "I'm flashing them while I can." Paired with shoulder pads and grilled platforms with clear heels, he casts a formidably impressive silhouette – the calling card of his oeuvre.  
Owens' everyday trainers, Geth Runners from STROBE, FW22 – each collection is given a title, just like a record or film – are equally exaggerated. Angled and with an extended heel, they have an internal structure that allows them to be worn laceless. "They're black with a white sole and a white stripe," Owens says. "I was wearing all-white, which was a little too clean: I wanted something a little sleazier. The black with the white stripe felt a little bit more sleazy." 
An acolyte of weights, Owens' fitness regimen shuns cardio the way Joan Crawford shuns wire hangers. 
"There are only about ten things I do and I do them on repeat," he describes. "I know a lot of people say that you have to try and attack the muscle from different angles and there has to be variety, but I don't believe that. I believe there's only a couple of muscles that you've got that are going to make a difference, so I'm going to focus on those. The more you hit something in the same place, the more that is going to grow. I love routine, and this is just my little ceremony." 
In his cycle, he does legs every three days, and arms every three days, allowing time to recover. "I used to be more ambitious, but now it's about maintaining what's there," he says. "It has become as regular and ordinary as brushing my teeth: it's another version of grooming, and it really doesn't take that much time. Everybody says, 'How do you get washboard abs?' Well, all it takes are two disco songs. Do sit-ups for two disco songs every day." 
When the world locked down over Covid, gyms were among the first places to shut. Paris responded with a singular cultural vestige: open-air workouts by the Seine. 
"That was the only place people could engage or be with other people," Owens recalls. "It was nice that in times of adversity, people gathered together by the river. It was so biblical.
"I worked out the same as I always did, though we used our bronze plates as weights since we didn't have the machines we would usually go to the gym for."
The word gymnasium is derived from the ancient Greek word gymnos, meaning naked. In tribute to the Gods, athletes would train and compete naked in open-air venues. "I love that," says Owens. Of course!
"Working out does put you into a spiritual zone, it is very therapeutic. It's connecting with yourself, and keeping a promise that you're going to take care of yourself as best you can." 
Photographed here by Danielle Levitt, Tyrone has opened all of Owens' menswear shows since TECUATL, SS20. Look at Owens' seasons together and Tyrone becomes a kind of criterion, heralding the progress of this designer's canon of work. (Describing Michèle as his "personal, beautiful witch" to Dazed magazine in 2013, Tyrone is his "personal, beautiful unicorn.") 
"I like a consistent story, and I also like an intimate one," explains Rick. "I like how all the collections and everything I do is always an extension of my personal life, the people that I keep with me. I like representing loyalty and I like that we don't have a high turnover of people in our company, that when we commit to people, or when we decide on them, we make a commitment. I like promoting those values." 
In the world of fashion, which exists on the breeze of change and transience, holding on to certain things is special, even brave. It marks Owens out as a special designer, beyond the accomplished totality of his Gesamtkunstwerk. The clear-heeled, grilled platforms he has been wearing with his tits-out t-shirt have existed in Darwinian evolution since LARRY, FW19. And where else would you buy a bomber jacket? 
Jon Savage, the great music writer, once stated that when he was growing up, you were either into sport or music. For a teenager, sport induces either elation or terror. Owens, who was not into competitive sport as an adolescent, believes having missed out on the social skills it develops meant he grew in other ways. 
"I admire sport for what it is: a way for people to play, and I really think play is one of the essential things in life," he says. "Playing with your partner, playing with your kids, people going out to an event, that's a way of playing together. A sense of play is essential to having a fully-formed life. [But] I was just never good at it, and I was always kind of a loner. I regret it a little that my parents didn't force me into it more, because there's something about participating in a team where you learn social skills – subtle things like how much to let somebody's attitude affect you, how to know how to engage or how engaged you are, how sincere the engagement is, or how long the engagement lasts. It's okay, because I learned other things instead. If you don't know those social skills, you rely on good manners, because good manners works everywhere for every occasion. As long as you've got a handle on that, you don't need to worry about engagement as much." 
After a break, and upon returning to Place du Palais Bourbon, one of Paris' smartest addresses, Owens calls me back. Walking through the door requires the immediate ascension of a staircase: something like the reverse of that image from his show. I tell him that there is a thread on Reddit – the platform co-founded by Serena Williams' husband – in which Owens' fans advocate breaking in his Geobasket sneakers by drinking a 40 out of one and urinating on the soles to turn them yellow. 
"I think we'll have to put that on the labels going forward," he replies, sounding delighted. "A recommendation."
As a man of many achievements, it is perhaps a very 'Rick' thing of him to say he believes his washboard abs are the most significant. 
"They're like a fragile plant," Owens declares. "A hothouse orchid. You really have to cultivate them and take care of them. It's one of the biggest commitments I've ever made."